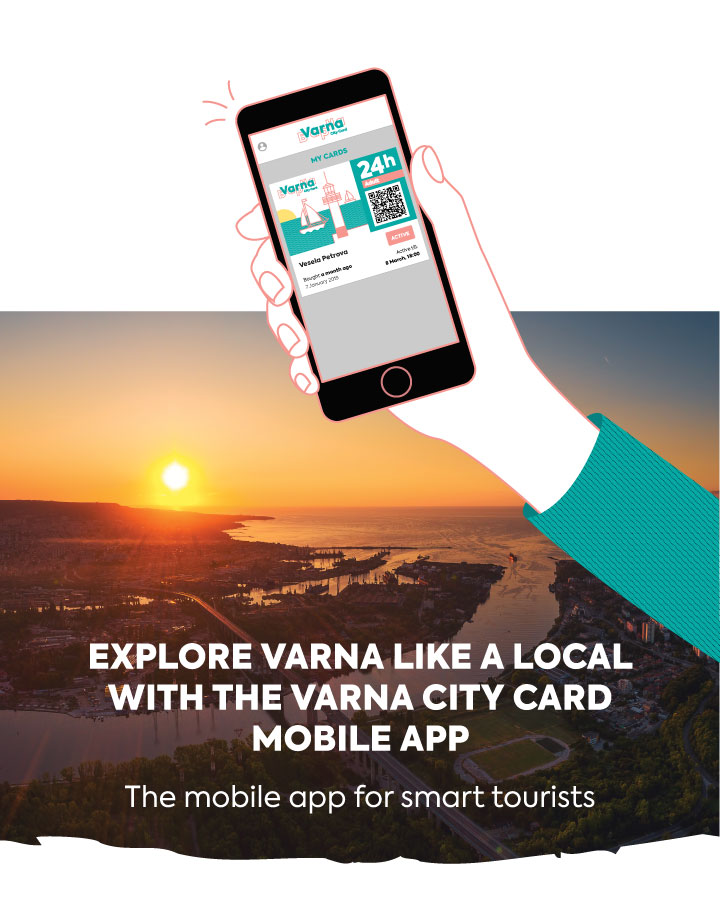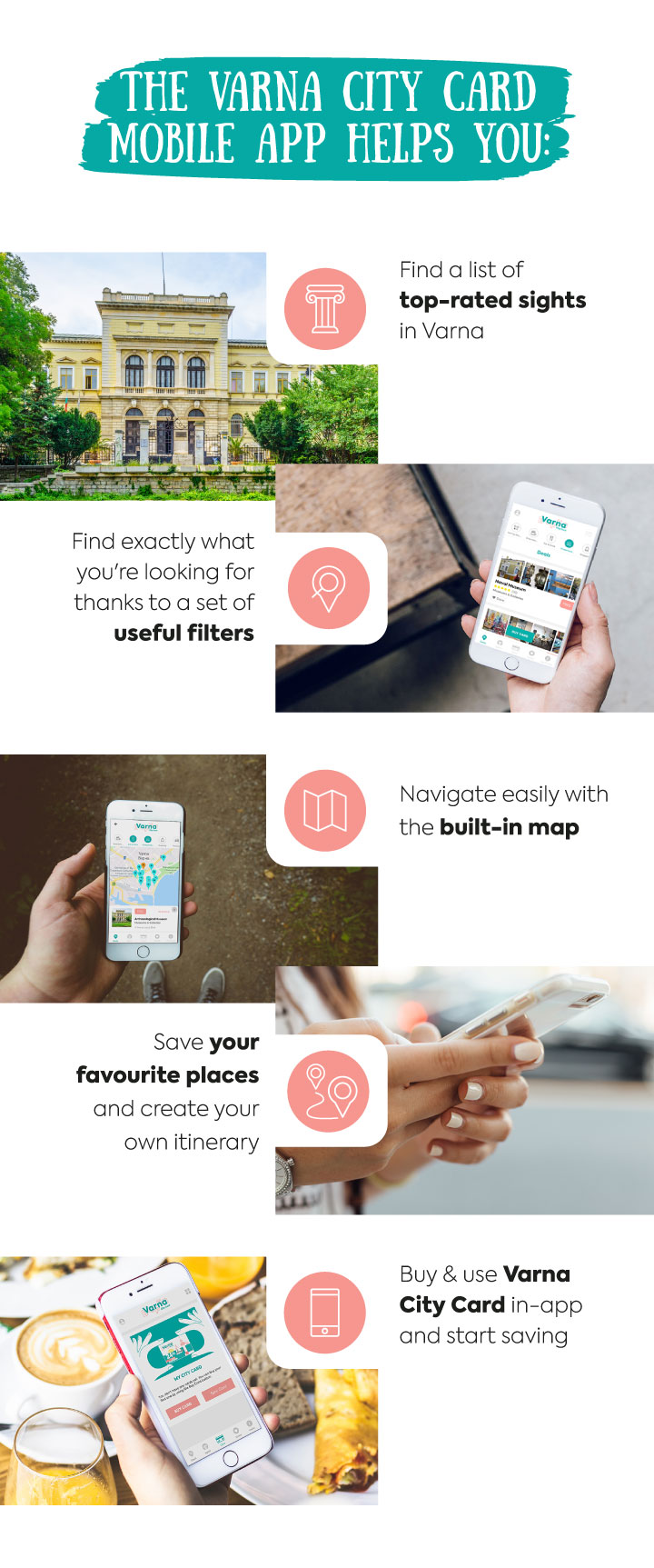 DOWNLOAD & START EXPLORING
HOW DOES THE APP HELP YOU?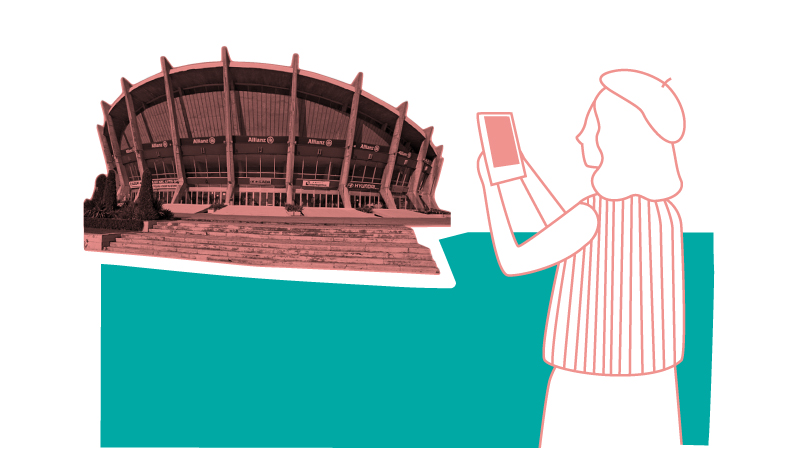 The Varna City Card App serves as your personal sightseeing guide. It helps you visit more in less time while saving money – get useful info about all locations included in the program, skip queues, uncover hidden gems, experience new adventures and have fun!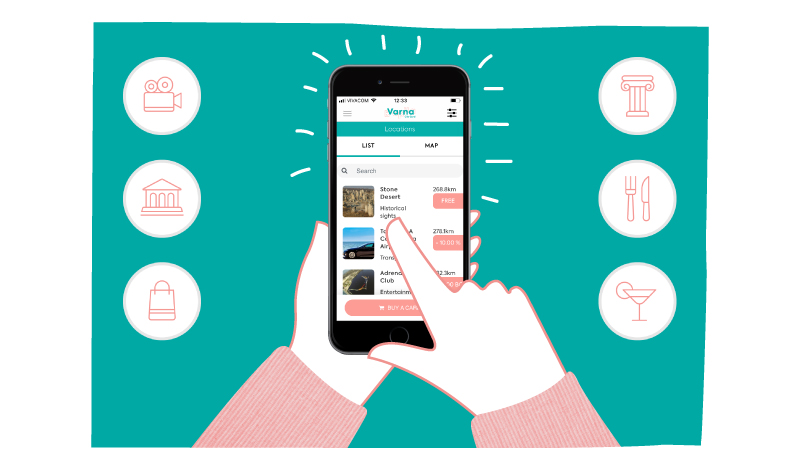 FIND WHAT YOU'RE LOOKING FOR
The Varna City Card App contains a list and a map of all locations included in the program – you will never get lost in Varna (unless you'd like to, of course!). It will guide you through all the notable museums and galleries, saving you time and efforts finding them!
The Varna City Card App is intuitive, offers you all the information you need, helps you plan your time better & save money. With the built-in map you will always be exactly where you want to be!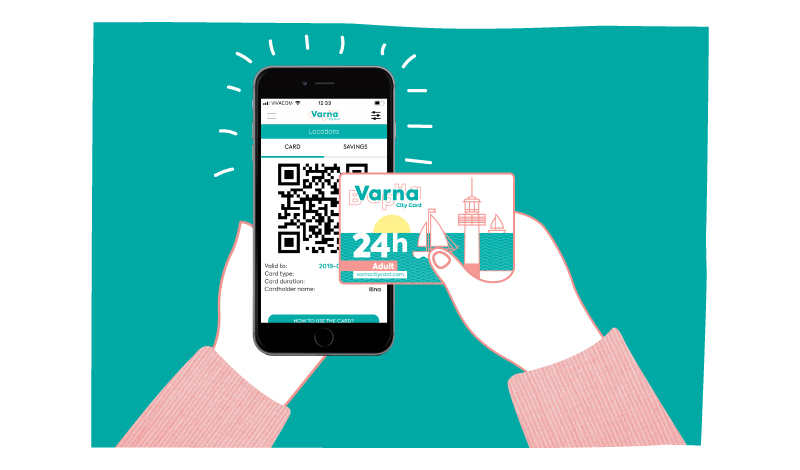 When you buy a City Card via the app, you will get a personal QR code to use when you visit locations included in the program. Or, you can sink your physical card so you don't have to carry it around with you. Every time you want to use the card, simply scan the QR code within!
Within the app, you can create a list of Saved locations – your personal itinerary around the city. Wondering how to call a taxi or where to find the public transport schedule when in Plovdiv? We've got you covered with a list of tips and useful information to help you have the smoothest experience!