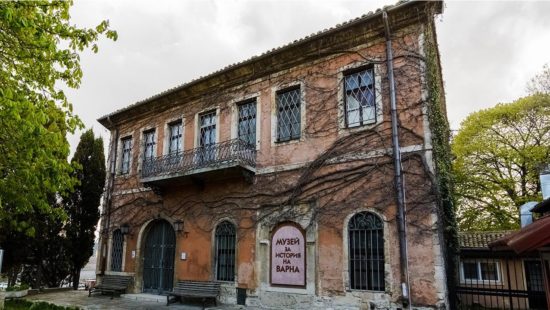 The History of Varna Museum was established in 1969. Situated on three floors it reveals the city's development as a port, as well as a cultural, commercial, industrial and medical center during the period of 1878-1939.
On the first floor are displayed the main crafts typical for the region. А slithery, dressmaking and tailoring shop, shoemaker's atelier, farm implements, and machines are restored, with printing, weaving, and brewing.
On the second floor is shown the transformation of Varna into an international resort and a sea capital of Bulgaria.
On the third floor, one can be absorbed in the specific atmosphere of the city house and the life after the Liberation. There are presented also, a hotel room from the Hotel London (now the Grand Hotel Musala Palace).
Work hours
Tuesday - Sunday: 10:00 - 17:00