Three Places For Extreme Sports In Varna
While vacationing in Varna, some of you might be on the lookout for something a little more exciting to add to your daily list of activities. Are you a fan of extreme sports? Fear not, because the Sea Capital of Bulgaria will not disappoint even the biggest of adrenaline junkies. So what extreme sports can you enjoy while in the city? Find out with us below!
1/ Adrenaline Club
For over 25 years, Adrenalin Club has been organizing and performing bungee jumps from the Asparuhov Bridge in Varna. In summer many people head down there in search of some fun and excitement. There are events happening all year round, at different locations in the country, depending on the type of activity.
Created in the mid-1980s, the club combines activities such as parachuting, hang gliding, paragliding, bungee jumping, base jump, rocket biking, flying and jumping from a balloon.
The purpose of the club is to popularizing extreme sports in Bulgaria and to provide a platform where people can enjoy a wide range of activities performed in a safe environment. Up until now, over 7000 jumps have been performed without a serious incident. The club is well known across Bulgaria and has been praised for its professionalism.
With Varna City Card you get 15% off a bungee jump!
Here's how to get there from the Tourist Information Centre >
With Adrenalin Club, you can also try Balloon Flight & Jumps!
Perhaps you like a bit of excitement every now and then but prefer something less extreme. Why not try going up in the sky with a balloon? A balloon flight can be an original romantic gift that will certainly delight any partner. And if you're not so much the romantic type, the chance to see Bulgaria from a bird's eye view will be absolutely worth it. Should you decide to take it one step further, the club offers bungee jumps from the balloon as well. Now that's what we call a full package experience!
2/ Wake Park Varna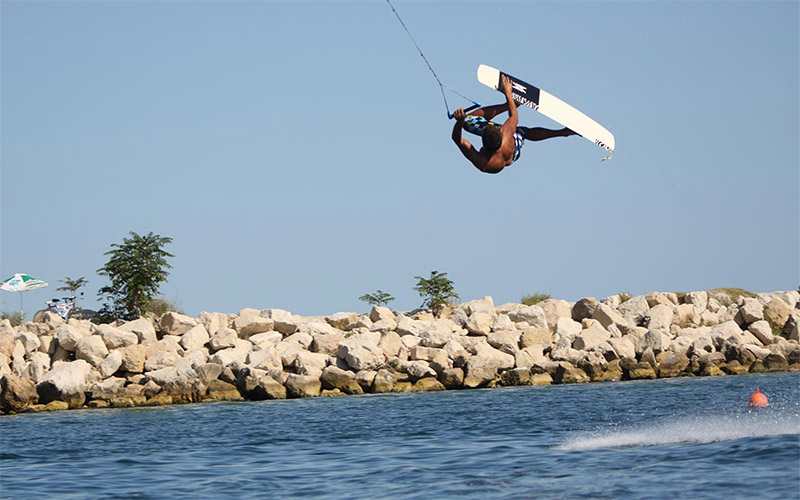 Since Varna is a sea resort, after all, we should not undermine water sports around here as there are some amazing options! Have you ever wanted to learn how to wakeboard? Well, now you can! Starting from the end of April up until the beginning of November, you can enjoy wakeboarding at the only cable wakeboarding park in Varna. The instructors at Wake Park Varna have a 100 % success rate with beginners and will get you on the board in no time – safe and sound.
Wakeboarding is one of the fastest growing sports and it's very similar to snowboarding or skateboarding except you are on the water. It's become the coolest substitute for water skiing and it's very easy to learn. It's also a super fun way to spend a day in Varna so don't hesitate if you're visiting during the summer months.
Here's how to get there from the Tourist Information Centre >
With Varna City Card you get discounts at all of these locations!
3/ Varna Karting Track
If you're a fan of cars and fast driving, you'll love Varna Karting Track. It is currently the largest karting track in all of Bulgaria. You can have a go at karting or play paintball with your friends. It's perfect for a day full of adrenaline and adventure!
The Karting Track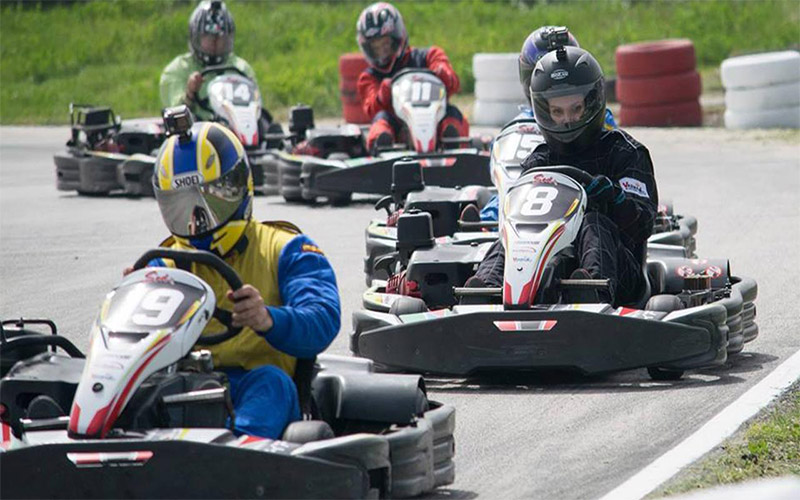 Do you like challenges? If you are an experienced pilot, there are faster karts available that you can choose from. You need to do at least one session piloting the regular karts and complete a lap time record which is set by the staff.
You can also enjoy karting with your family! There are double karts for parents and children. If your child is below the minimum height of 1,40m and you want him/her to feel the adrenaline of go-karting you can do a session with our two seated karts!
Paintball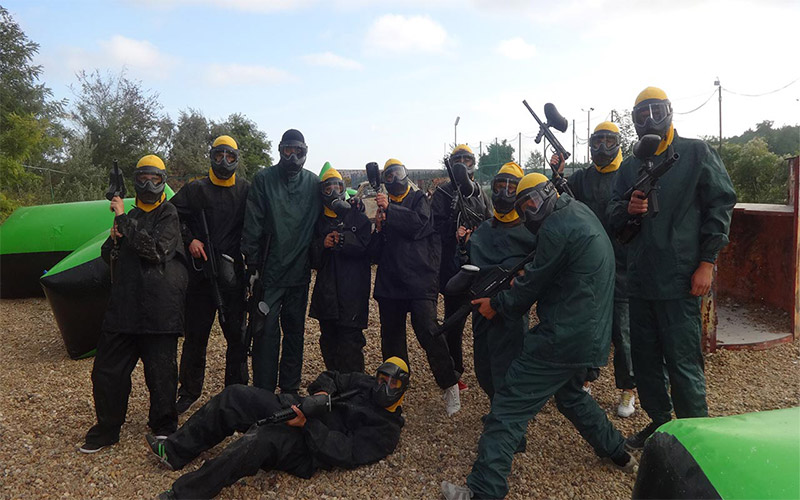 If you'd rather spend the day playing paintball with your friends then you'll no doubt love the paintball venue there. For the game, you will be provided with full professional equipment "Tippmann", a protective mask, overcoat, marker, carbon dioxide, filler. If you're a beginner fear not because you will be instructed by one of the professionals there. There will be a referee present at the game so the stakes to win will be even higher!
With Varna City Card you get 10% off a paintball game, as well as 10% off on 30 minutes of karting should you decide to pick that.
Here's how to get there from the Tourist Information Centre >
Well, there you have it. Varna offers its visitors many fun activities all year round. So why not take advantage during your next visit? There's no reason why you shouldn't take a chance and venture into one truly, unforgettable experience.