Your Perfect City Break In Varna, Bulgaria
City breaks are perfect for those who need a day or two away from home. They are often referred to as ''cultural shots''. You can explore new places and activities in a short period of time and then go home with some truly unforgettable memories! If you decide to hop somewhere new for a weekend getaway, consider visiting the charming city of Varna, Bulgaria. The town is among the best European destinations for city breaks. Why? Well, let's just say it's the kind of place that offers an amazing combination of culture, sites, history, cuisine, nature and plenty of entertainment that will keep you busy for days. Read on to discover more about city breaks, as well as our best picks and recommendations on how to have the perfect city break in Varna!
Why city breaks offer a far more enriching experience than resort holidays
Exploring comes in many shapes and forms and those with serious wanderlust never stop searching for new and exciting places to add to their travel itinerary. While lounging on a beach all day (cocktail in hand) and doing nothing is perfectly fine, it's not really the kind of adventure many travellers are seeking nowadays.
City breaks offer the opportunity for you to discover new and unfamiliar places which in return makes them a far more enriching experience compared to a week-long beach holiday. Another factor to consider is that this type of trips is often spontaneous and sometimes end up being a truly amazing adventure to be shared with friends and loved ones. The overall verdict? Your memory bank is likely to drastically expand after a city break!
City breaks can suit any weather and budget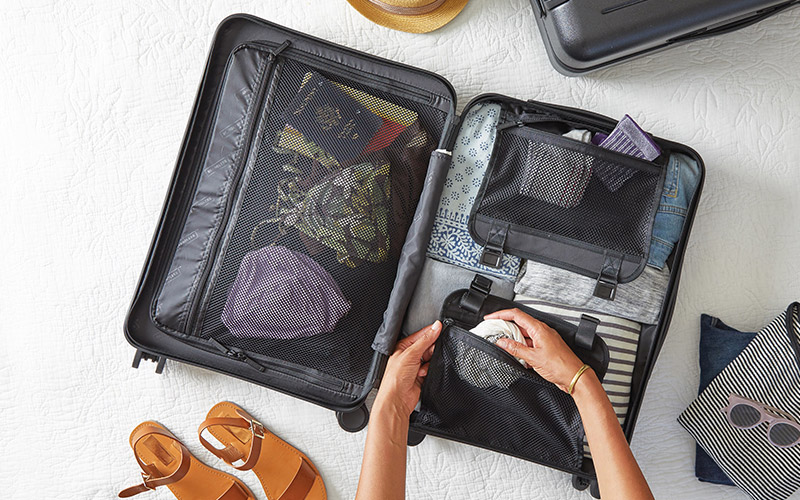 City breaks can suit any weather and can be planned throughout the entire year. A hot cup of tea or cappuccino in a cosy cafe (along with a great book) on a winter day has some serious entertainment value! Bad weather is also ideal for visits to museums, galleries, shops, local venues and restaurants. City Breaks can also work with any budget. You choose what time of the year you want to travel so you can avoid the peak season prices of hotels and plane tickets. Not to mention that there are plenty of low-budget airlines such as WizzAir and RyanAir that will take you to most major European cities.
Unlike most resorts which come with limited and rather expensive options for accommodation, food and entertainment, city breaks are a lot more flexible when it comes to options and variety. You can dive into the local food scene and save yourself a bit of money by eating and drinking like a local. Perhaps there's an event or festival taking place at the place you're visiting? Do a bit of research before travelling and see what you can do for free. Most museums and galleries are generally budget-friendly and accessible for tourists so you can see the best of what the city has to offer without going broke in the process.
Varna: the perfect destination for your next city break
Varna is one of Europe's best-hidden gems and a true star of the Black Sea when it comes to amazing summer vacations. The town is a preferred place to many holidaymakers due to its many incredible beaches, resorts, complexes, as well as attractions, sites, cuisine and beautiful nature. However, Varna is far more than just your regular resort city. The town impresses with more than 6000 years of history, heritage and sites so unique and wonderful, a weekend worth of sightseeing and exploring will hardly be enough for you to see it all (but do prepare to fall in love).
Varna is the third-largest city in Bulgaria and the biggest seaside resort on the Bulgarian Black Sea Coast. What makes it an all-round winner for many travellers is the fact that the city simply has it all. It is a unique combination of ancient and modern cultures perfectly blended into one. Whether you're a fan of history, architecture, people, food or sightseeing, you'll find that the city of Varna has a rich and colourful variety of sites and activities to choose from.
Discovering the magic of Varna through sightseeing
Each city has its own special charm which can easily be missed if you're stuck inside an all-inclusive resort or hotel. One of the best ways to make the most out of your city break is to get on the streets and do some old fashioned exploration on foot. Varna's central area consists of a lot of pedestrian-friendly zones which makes it extremely convenient to get around on foot and see as much as possible. A few examples of pedestrianised zones include the centre, the Sea Garden, the Coastal Alley and the Sea Port.
There are plenty of places in Varna that are worth a visit so be sure you'll be kept busy for the duration of your stay. Depending on your interests and pace you can easily get around seeing many of the key sights and attractions if you organise your time well. A piece of advice: explore by area and make a shortlist of your top choices.
Leasure, fun & sightseeing
The Sea Garden is a symbol of Varna and a must-visit place. The stunning park features countless green areas that are perfect for walks and recreation at any time of the day. Many of the town's key sights and attractions are also located within the boundaries of the park and you'll find that the locals really love spending time there.
Those with children will surely enjoy a visit to Varna Zoo where they can see many types of animals. Amusement Park Sea Garden is another family-friendly stop in the park with fun attractions for all age groups. The Aquarium will give you an insight into the marine life of the region, particularly the Black Sea's flora and fauna. If you decide to stop by the Museum of Natural History, you'll have the chance to see some exhibits in the fields of geology, planetology, botany and zoology. The Naval Museum will take you on a journey into the history of the national naval and commercial fleet of Bulgaria. You'll see interesting collections dedicated to ships, weapons and navigational instruments.
If you're strolling down the centre of Varna it will be pretty hard to miss the Cathedral. The stunning religious monument is yet another well-known symbol of Varna and a stop certainly worth making. The Cathedral is fully functioning so you can go inside for prayer or simply enjoy the unique murals and frescoes. You can find it on the busy public square "Sveti Sveti Kiril I Metodiy".
The Sea Coastal Alley is a lively and vibrant place during the summer days and nights. It's the perfect place to stroll down at the end of the day and enjoy the pleasant atmosphere of the city along with the endless sea views. The alley boasts many cafes, bars and restaurants where you can enjoy fresh seafood, local specialities and many types of beverages. How about a dinner with a killer view? The coastal alley is easy to reach as it's stretched along the foot of the Sea Garden and is close to the centre.
The Port of Varna is the largest seaport complex in Bulgaria and another place where the citizens and guests of the city love spending time. Part of the port has been pedestrianized and filled with cafes, restaurants, shops and plenty of areas for walks and recreation. If you decide to visit, make sure to go down to the lighthouse and enjoy some incredible views of the bay.
Culture, attractions & museums
As mentioned earlier, Varna's ancient heritage is a big part of its culture even today. If you want to learn about it you should definitely consider visiting some museums that conserve important parts of its history. A good example of this is the Archaeological Museum where you will have the opportunity to see unique exhibits dating back to the Paleolithic Age (about 100 000 years BC) to the Middle Ages (7th-8th century) and the Bulgarian National Revival era (18th-19th century). Don't miss the highlight of the museum – the Gold of Varna, which happens to be the oldest gold treasure in the world, dating back to 4600-4200 BC.
If you want to get familiar with the region's traditions, customs and way of life, head over to the Ethnographic Museum where you can see all kinds of traditional and national costumes, household items and as well as instruments which were used in the local crafts. The museum is also situated inside a beautiful National Revival House, which only adds to the authenticity of the experience. Why not go back in time to see what Bulgaria looked like during the Socialism era? The Retro Museum & Wax Museum are a really interesting place to visit where you can see first hand more than 60 retro cars, manufactured between 1944 and 1989, as well as thousands of artifacts from the socialist era (household items, manufactured goods). As for the Wax Museum, expect some really impressive wax sculptures of prominent public figures!
If you find yourself wondering how Varna looked like during Roman times, make a quick stop at the Roman Thermae. This incredibly well-preserved ancient structure once used to be a large bath complex and a popular spot where the citizens of the city would gather and socialize.
A fan of art? Pop in at the City Art Gallery Boris Georgiev where you can see some incredible collections of Bulgarian art from the early 20th century onwards, and most notably the largest collection of works by gallery patron Boris Georgiev.
Discover these top sights for free with Varna City Card:
Food & Drinks
Bulgarian people are very social and like to eat out and spend time with their friends, family and loved ones, every chance they get. Food is a big part of the local culture in Varna and you'll come across many amazing venues which offer delicious local cuisine as well as beverages such as wine and craft beer. Here are a few of them to try while in town:
Coffee, tea, breakfast & brunch
The Social Teahouse is one of the best places in town for breakfast, brunch and tea/coffee. The venue offers excellent fresh food, amazing quality coffee and more than 30 types of tea. There are plenty of co-working spaces where you can also get some work done and the overall design of the place is very cosy and yet stylish.
Craft beer, sports events, lunch
The Key Beer Bar is a great place to stop by and taste some local craft beer. You can try a large assortment of craft beers (both bottled and on the tap) from local brands as well the venues own special brew! The bar is well-known for its delicious burgers, made with quality beef, as well as other tasty appetizers that will go perfectly with your beer of choice.
Restaurant Wine & Cellar Darzalas is a great place to go and enjoy a genuine Bulgarian meal while in Varna. The restaurant is located in the centre of town and is set in a typical traditional setting. The lovers of wine will surely enjoy the authentic stone cellar with over 500 old and rare local wines.
Enjoy more places to wine & dine with discounts by Varna City Card:
Entertainment
There are many places in town where you can enjoy a night out and have some fun with family and friends. Pampero Bar is a lovely venue in the centre of Varna where you can enjoy a drink and a live DJ performance on most nights. The bar also offers a delicious selection of sandwiches, pizzas, pasta, breakfast specials, drinks and some really good coffee.
Prefer something more engaging? Why not visit Escape House for a game full of original puzzles and logical challenges? It's great fun full of lots of challenges! If you're in Varna during the summer season you can also stop by Pinta Varna Ship and enjoy a romantic cruise down Varna bay or an exciting pirate party full of adrenaline!
Getting around Varna on foot, by car or with public transport
Moovit is an extremely useful tool that you can use to get around while in Varna. You can download the app straight to your phone or plan your trips on your computer. The platform features public transit routes and will safely guide you along your journey. Prefer to just rent a car and explore on your own terms? The tourist's best choice for car rental in Varna is Top Rent A Car. The company has a great selection of new and reliable cars to choose from so you'll be cruising around Varna in no time.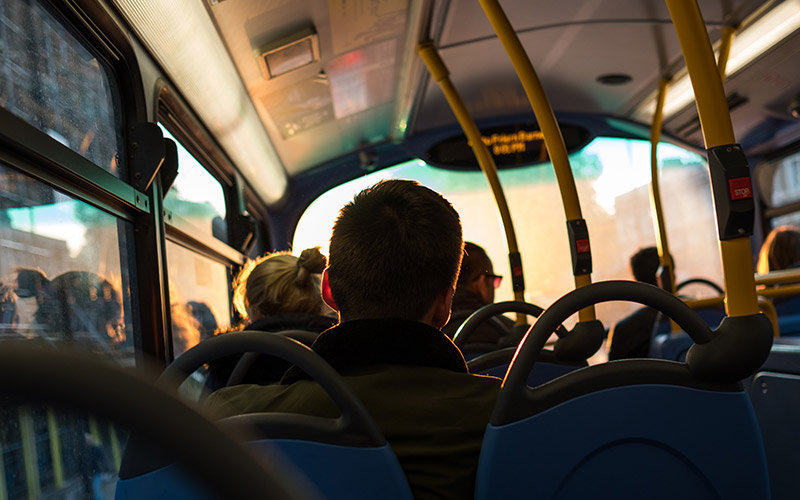 Many people prefer to just wander around the city, observing and soaking up the local atmosphere. Some would even agree that if you keep your eyes open there will always be something to capture your imagination. But how do you go about seeing the best sights of Varna if you're visiting for just a weekend or a few days? Keep this in mind: The centre of Varna is located in close proximity to the Cathedral, the Main Square, the Sea Garden, the Central coastal Alley and beach. Prioritize your time in a way that allows you to cover sights that are close to each other. Get a map (or use google maps on your smartphone) so you know what's in the area you're visiting.
Some tips on organising your time
Avoid rush hours if you're planning on using public transport as you wouldn't want to waste too much of your time travelling. Taxis are generally affordable in Bulgaria so they can be a convenient (and much faster) option sometimes. Short on time but keen on seeing what the city has to offer? Why not hop on the Tourist Attraction Train and have some fun before you go. The eco-friendly trains are entirely electric and will drive you through some of the best sights of Varna.
When it comes to food, dining at a restaurant for each meal can be both expensive as well as time-consuming. Luckily, there are plenty of street food places around Varna where you can grab some food on the go without having to compromise on quality. 
Where to stay in Varna
Sorry, no posts matched your criteria.
When it comes to accommodation in Varna you'll literally be spoiled with choice, just make sure you book everything early and in advance. It's also worth noting that it's better to rent a room or an apartment in the centre of town, especially for short term stay. There are plenty of affordable options to choose from in platforms such as Booking, as well as apartment rentals in Airbnb.
What's in the region аround Varna?
Discover Bulgaria's amazing natural phenomena!

Do you know the name of this amazing spot?It's located just a short drive away from Varna and is a great backdrop for your vacation selfies 😉 With Varna City Card you can visit it for free! So… let us know the name of the place below if you've visited and help others learn about it!

Gepostet von Varna City Card am Freitag, 26. Juli 2019
Some sites worth visiting in the region of Varna include the Stone forest and Аladzha Monastery. The Stone Forest is technically a desert and is located at a 20-minute drive from the centre of Varna. This unique, natural phenomenon is the only one of its kind in the country and a really interesting place to visit. On the other hand, Aladzha Monastery happens to be one of the few cave monasteries in Bulgaria. It's situated in a beautiful area just 18km north of Varna and is a popular tourist attraction visited by thousands of travellers each year.
Varna is a wonderful city full of life and colour so don't miss the chance to explore it even if you're in town for just a weekend. While in town, explore & save with Varna City Card – here's what's included: