Discover The Varna Craft Beer Trail: A Free Beer Tasting Tour
One of the ways to get to know Varna and its culture is to immerse yourself in some local cuisine, wine and of course, beer! This well known and loved by all beverage is among the first drinks created by humans and is considered to be the most popular one after water and tea. Join the Craft Beer Trail and get a taste of some of the very best craft beers from the Varna region – this self-guided tour with 3 tastings is free with your Varna City Card! You will have the opportunity to experience great local beers at some of the most popular venues in town…
Black Sheep Brewhouse
The Black Sheep Brewhouse is the first independent brewery in Varna and one of the best places in town where you can go and taste amazing local craft beer. Other than the brewery, the complex also features several bars, a restaurant and a game hall where you can play a few billiard games with friends on one of the amazing 9 ft pool tables.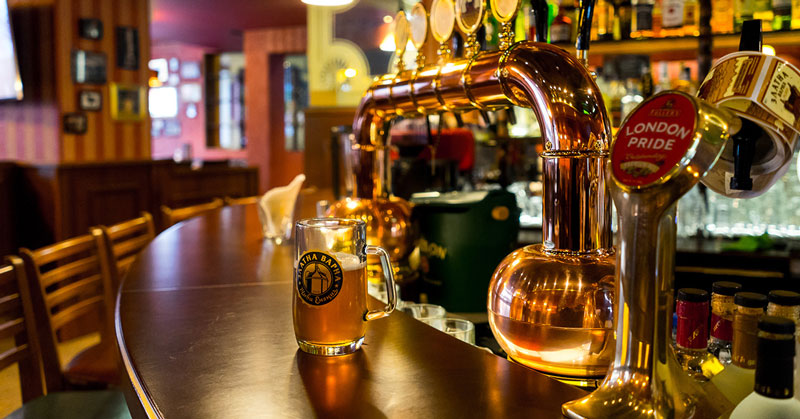 The venue comes with a total of 3 bars which offer an incredible assortment of both alcoholic and non-alcoholic drinks. Visitors can choose from over 40 types of craft and bottled beer from different corners of the world. The modern halls of the restaurant can accommodate up to 250 people and each hall comes with a large TV monitor where avid sports fans can enjoy watching their favourite sports events. The summer garden is perfect for the warm summer nights.
The Beer
The Golden Varna beer is a trademark of Black Sheep Brewhouse. The boutique brewery produces a type of light lager beer, also referred to as ''Pilsner''. The beer is produced according to Czech technology and it has a distinctive translucent golden colour, high foaminess and a slight taste.
The Food
The menu features a large assortment of Mediterranean, American and English cuisine. You can also expect all kinds of pub classics such as bargers, homemade fries, English breakfast, onion rings as well as traditional dishes with a touch of Mediterranean flavour (veal, pork, lamb, and seafood dishes). Tip: Lagers usually pair well with foods such as shellfish, light seafood, sushi, grilled pork and chicken, light pasta and spicy food.
Craft Beer Trail tasting: Here you will be able to taste the Gold Varna beer (330ml glass).
What's in the area: The Black Sheep Brewhouse is close by to several central attractions. If you take a short walk to the main square you can see the beautiful Cathedral or alternatively you can visit the Sea Garden from the entrance near the Naval Museum.
Bira OOD Shop & Beer Bar
Bira OOD is a rather small beer bar/shop located in the city centre and it does indeed make a great spot to meet up with friends over drinks. Avid beer lovers will surely appreciate the incredible variety of beer that's available in the shop. You can choose from over 350 types of bottled beer as well as 8 taps and you can bet they come from all corners of the world. Fans of Belgian & English beers will have the chance to taste some very exclusive stuff like Westermalle Triple from Belgium and India pale ales as well as an extended collection of good Czech beers and some rare Bulgarian craft beers made in small local breweries.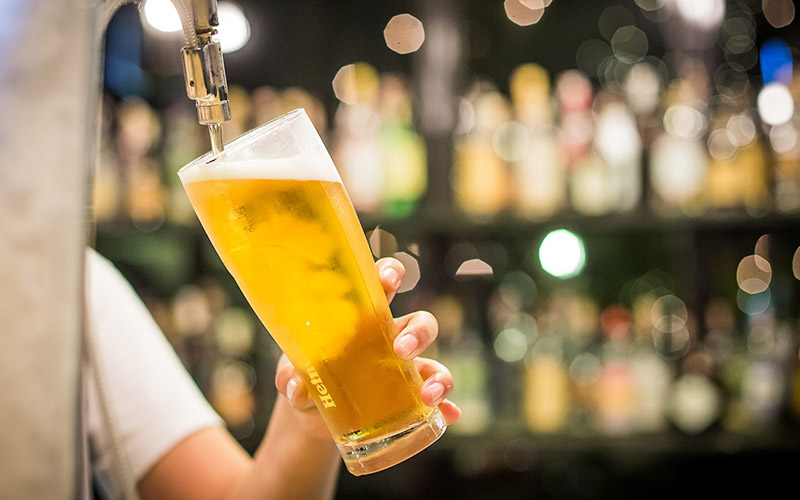 The venue has several tables and a bar so you can enjoy your cold beer in a nice pub-like setting. Additionally, you can order a wide range of snacks from the bar that will perfectly complement your beer tasting!
Craft Beer Trail tasting: Here, you can try the small craft Glarus beer. You can choose between the Pale Ale & the English Ale (330ml glass). The Pale Ale has a balanced taste combining 3 types of malt with American and Slovenian hops. The English Ale is pleasantly fresh and mildly bitter – a combination of 2 types of malt, 2 types of hops and a special kind of yeast.
Tip: Brown ale goes perfectly with meat (especially grilled steak), ham, eggs, Stilton cheese, oysters, chocolate desserts and caramel desserts. Pale ale is more suited for salads, chicken, different cheeses (cheddar) and seafood such as clams.
What's in the area: The bar's located in close proximity to many central attractions including the beautiful Sea Garden and the Main Street. Both are great for a stroll any time of the day. The central street boasts with lively cafes, restaurants, bars, shops and many recreational areas.
Three Lions Pub
Probably the best pub in Bulgaria! The Three Lions Pub was established in 2000 as the first football pub in the beautiful city of Varna. During the years, the Three Lions grew up and became a quality mark for fans of English football and great beer. So, if you enjoy watching sports while sipping on a cold and flavourful brew – look no further than this cosy pub. Making friends in such a setting is easy!
Craft Beer Trail tasting: Here you can taste one of 6 types of craft beer Three Lions (330ml glass) – either tap or bottled. 
What's in the area: The Three Lions Pub is located very close to the Sea Garden – don't miss the opportunity to visit the Aquarium and the Observatory!
What makes craft beer different from regular beer?
When creating craft beer, much of the process is done manually by a small circle of people in a small brewery. In contrast to mass beer production, craft beer production also offers consumers the opportunity to taste a much wider range of flavours, aromas, as well as a variety of colour, density, and alcohol content.
Craft beer began emerging in Bulgaria around 2010 when curious homebrewers from all over the country decided to look for an alternative to the regular lagers that were the only choice available at that time. With that came the birth of many new microbreweries and their exciting inventions in the craft of beer-making. 
Bulgaria is undergoing its own local beer revolution and Varna is certainly keeping up. The Craft Beer Trail is a great opportunity for you to discover all the best bars in the Sea Capital that offer amazing craft beer – so don't pass on a chance to experience it for yourself!