Top 5 Beer Bars In Varna
Bulgarians have been known across the world for their amazing winemaking skills but our crafting talents don't just end there! Did you know Bulgarians consumed 500 million litres of beer last year? You could say that we're connoisseurs when it comes to beer. And it's not only quantity that matters, but quality. We're quite famous for our "live" draft beers. Yep! Genuine, unpasteurized beer with original, unique taste.
Not sure where to start? Join us for the Varna Craft Beer Trail – a unique experience which includes beer tastings in the best craft beer spots around town. Get the Varna Craft Beer Trail for free with Varna City Card >>
Once you're familiar with the amazing taste of local beer, here are the best places in town to go and enjoy it till dawn!
1/ The Black Sheep Pub
The Black Sheep Beer House is a typical English pub in Varna. It's a great place to hang out and watch sports events, especially if you're an English football fan. Tourists really like the pub for the authentic beers and the famous Guinness on the tap. Did we mention the amazing food? That's right! You'll find many English classics, BLT with cheddar and the English sausage ''bangers''. It's also great value for money – a burger, chips and a beer will cost you 10 lv (5 euros).
Here's how to get there from the Tourist Information Centre >
The Black Sheep Brewhouse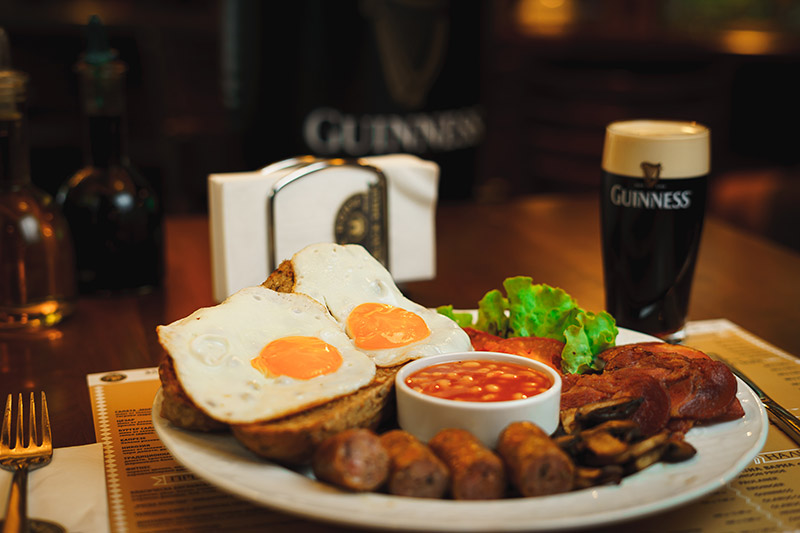 You can also visit the Black Sheep Brewhouse and try a custom made beer, hang out with friends or play some cards. There's a big gaming area on the 2nd floor with pool tables and a restaurant with amazing burgers (their lunch menu is just 5 lv – 2.50 euros). You can find the brewhouse on 27 Tsar Simeon 1st Str in Varna.
Here's how to get there from the Tourist Information Centre >
2/ Averi Beers
Averi Beers is a small store selling craft beer from around Europe. Here you can try some of the best craft beer in town with many special and limited additions. It's a very popular spot for locals who like to hang out there with friends over a cold beer. You can sit outside on the typical pub stools and enjoy the atmosphere of Varna. You can also check out their online shop in case you tried something you like!
Here's how to get there from the Tourist Information Centre >
3/ Three Lions Pub
The Three Lions Pub is considered one of the best pubs in Bulgaria and the first football pub in Varna. Tourists call it 'Little British Embassy' and it's the perfect place for the fans of English football, particularly for Liverpool fans (there's a lot of memorabilia inside). The Pub itself is in a typical English setting and the food is super tasty, including all the classics (beef burgers, onion rings, fries, sausages). You can enjoy more than 90 kinds of local and international beers while watching a football game or meeting with friends.
Here's how to get there from the Tourist Information Centre >
4/ Bar & Dinner PivoVarna
We've heard that live beer and potato chips are among the best combinations for a football match. Want to test it for yourself?
PivoVarna is a cosy beerhouse in the centre of the city. Tourists and locals simply love this place and it's easy to see why. An amazing restaurant, a beer bar and a sports bar all into one? That's right. Their trademark ''live beers LUCS'' have been crafted according to a Belgian recipe and have a really unique taste.
The restaurant offers a modern kitchen which includes genuine Bulgarian meals (traditional recipes). What's good to try? The cured meat and cheese platters, any of the potato specialities, the pork ribs, or the pork skewers with potato chips and grilled veggies. There's no reason why you can't combine delicious food, a cold beer and a football match in this bar!
Here's how to get there from the Tourist Information Centre >
5/ Bar Brand
Bar Brand is one of the few boutique bars in Varna. It's definitely a unique one, too, with real character and flavour. Being a tiny place, it feels like you are in somebody's living room, but this somebody loves music and literature and long conversations with friends! The artistic decor of the bar and the cosy atmosphere are just some of the reasons why people visit it so much.
They also have a good selection of beers and drinks. You can try many local craft beers or wines and the prices are decent. The music is great if you enjoy listening to different styles. The bar hosts regular live music events with bands and musicians.
Here's how to get there from the Tourist Information Centre >
Honourable mention: Beer Bar The Key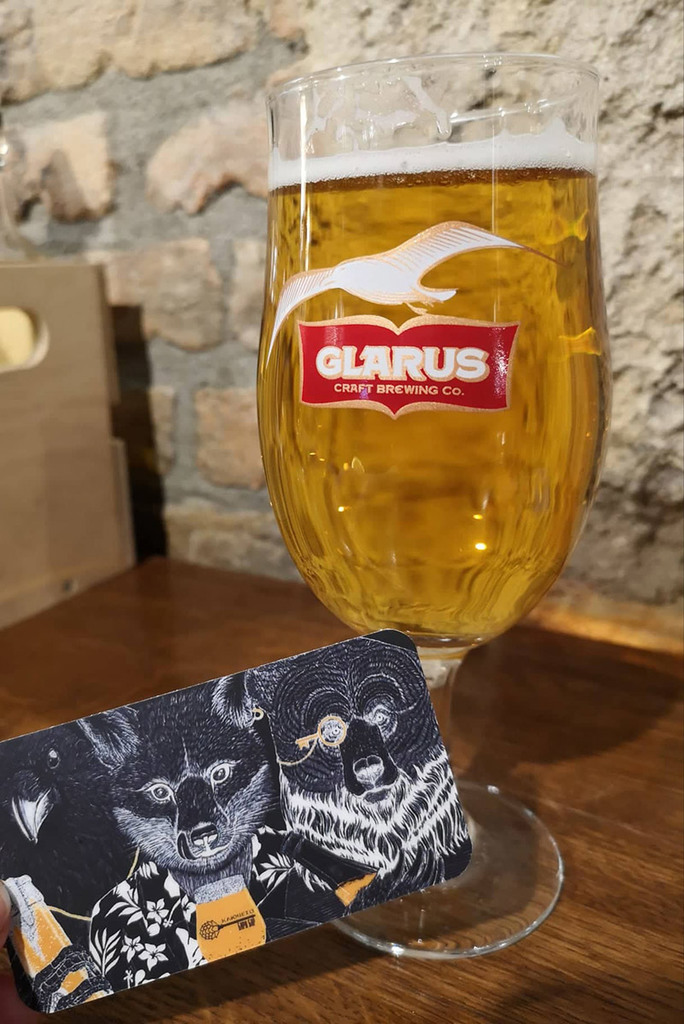 If you are the little streets around the centre of Varna, you'll certainly get thirsty and hungry. At least we do! If your walk takes you near the Tourist Information Centre, you'll stumble upon the key to really good beer – Beer Bar The Key! A nice and friendly space where you can have a beer after a long day at the beach, accompanied by a delish treat. Their menu is quite interesting (hello, ramen burgers!) and the craft beers they serve complement the food perfectly. Just don't forget to call in advance to book a table: +35987 755 5535.
Here's how to get there from the Tourist Information Centre >
The beer culture in Bulgaria is growing and Varna is certainly keeping up with all the new trends. There are many new bars and pubs opening every year. You will be spoiled with choice when it comes to different types of beers here and now that you know where the best spots in town are, you can visit them on your next trip to this beautiful resort city!