10 Budget-Wise Travel Destinations In Europe
Europe has long been a much-favoured destination for travellers around the globe. The Old Continent is full of countries offering amazing historical sites, natural wonders, beaches as well as a lively cultural scene and endless entertainment. When it comes to budget travel in Europe, you will be surprised by just how much choice there is nowadays. Here are 10 budget-wise locations In Europe that you can visit and enjoy without having to go broke in the process!
1/ Prague, Czechia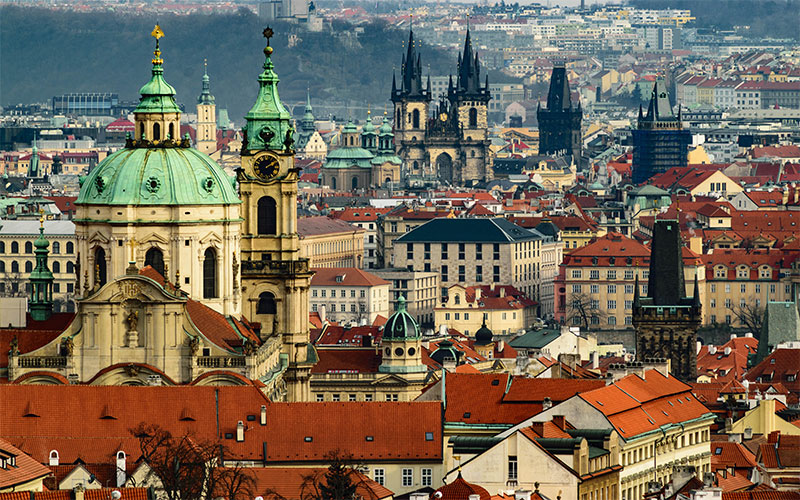 Prague is considered to be quite cheap compared to other major European cities such as Paris, Rome, London, Munich, Barcelona and Venice. The city is perhaps best known for its historical monuments, amazing original architecture, rich culture and art.
If you're a fan of baroque architecture then you'll love all the amazing historical buildings there. It's also very pedestrian-friendly so you can enjoy some on-foot exploration during your trip there and save yourself a bit of money. When it comes to accommodation expect to pay anywhere between 80 and 130 euros for a double room at a regular 3-star or 4-star hotel. Prices will go slightly down if you look further away from the centre. Hostel bed prices average around 17 euros a night for a dorm.
Don't miss the 14th century Prague Castle, statue-lined Charles Bridge, and to try the amazing Prague beer (possibly the best beer in the world and super cheap).
2/ Varna, Bulgaria
One of the most affordable resort cities on the Black Sea Coast
What about an affordable resort city where you can spend your entire summer vacation lounging on a beautiful beach (cocktail in hand)? Not only is Varna a budget-friendly location, but it's also one of the most beautiful cities along the entire Black Sea Coast. The region around Varna is also known for its pristine nature, many reserves and beautiful, clean beaches. It's no wonder why so many tourists from all over Europe choose to spend their summer vacation in Varna every year.
Accommodation – Amazing value for money
Accommodation in Varna is considered extremely affordable. A double room at a 3-star hotel will cost you anywhere between 20 – 50 euros a night. You'll be surprised by the great quality of the hotels there! Not only do they have all the necessities and are super cosy, but the buildings and furniture are also quite new. You can find a few of the best hotels in Varna here >>, or you can search Booking.com via the widget below!
If you'd prefer to stay in a hostel, you'll find that you can get a bed for anywhere between 6 – 20 euros a night. 
Food – Delicious, local cuisine at an affordable price
Anyone who's ever tasted Bulgarian cuisine will tell you that it's simply delicious! Varna can offer its visitors an amazing selection of fresh fish as well as other seafood delicacies. If you stroll down the centre in Varna, you'll also find plenty of places where you can enjoy a genuine, traditional meal for under 10 euros. If you want to save yourself even more money look for restaurants that offer lunch menus. Not only will you enjoy a fresh, homemade meal, but it will also be super cheap. Take a peek at our suggestions here >>
Culture & entertainment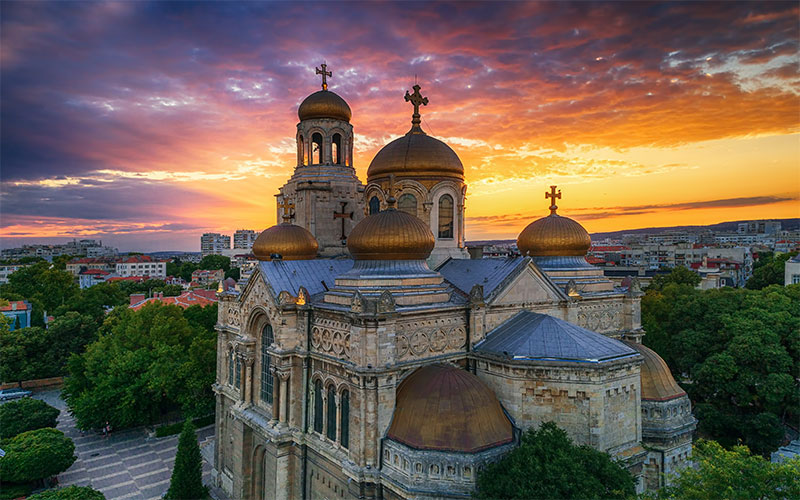 The Sea Capital is boasting with culture and places for entertainment. The centre and the sea coastal alley are full of amazing bars, restaurants and cafes that you can visit any time of the day. The drinks are cheap – 3-4 euro for a cocktail and even less for a coffee or a glass of delicious local wine.
There are also many museums and galleries around that you can visit for no more than 2-3 euros. The dolphinarium will cost you about 10 euros but it's certainly worth it. You can also explore many free sites such as the beautiful (and large) Sea Garden, the centre and the coastal where you can literally walk for hours and enjoy some great sea views. With Varna City Card, you can save a lot on entrance fees and get great discounts, too!
3/ Budapest, Hungary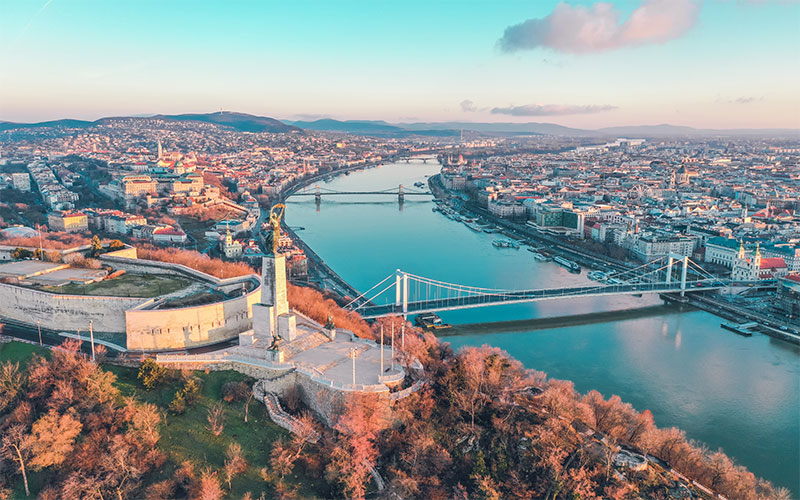 Budapest is a favourite destination among travellers mainly for its incredible historic sights, impressive architecture and generally affordable prices. Hungary's capital is located on the banks of the river Danube. The city is a beautiful place to walk around – you can enjoy the medieval and modern-day architecture or stop at its famous baths for a genuine Hungarian experience.
Much of the town is a protected UNESCO World Heritage Site and many consider it to be amongst the most beautiful cities in all of Europe (don't miss the parliament building and the Gellert baths).
Budapest is a great place for budget travellers looking for cheap holiday destinations. There are plenty of affordable hotels where you can spend the night for anywhere between 50 – 100 euros. The public transport is also very cheap and the city's well connected in terms of flights.
4/ Athens, Greece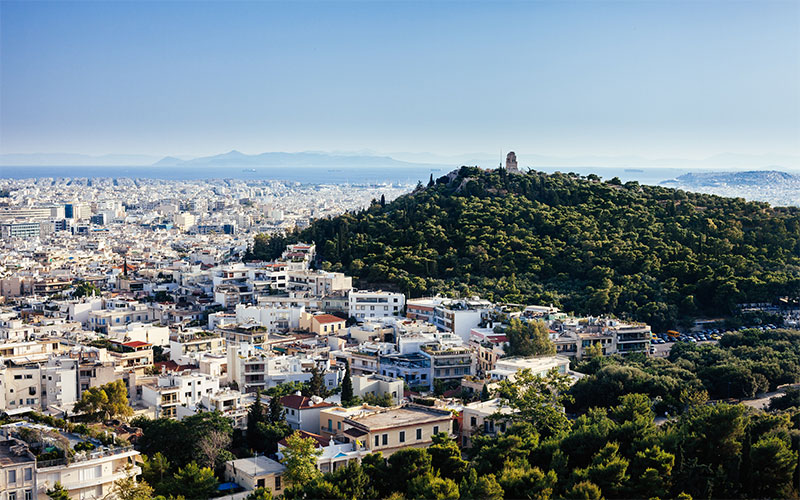 Athens has always been a favourite location amongst the lovers of history. It's considered the cradle of democracy, an important centre of ancient philosophy and is home to the first theatre. So what makes it budget-friendly? Since there are so many outdoor attractions, you can enjoy a walking tour of the ancient ruins, then visit markets like Monastiraki or the boutique shops in Kolonaki.
There are also many galleries in Metaxourgeio that won't cost you more than a few euros to enter. Accommodation ranges anywhere between 50 – 150 euros, depending on where you're staying. The taverns offer some very affordable meal options (10-15 euros).
5/ Zagreb, Croatia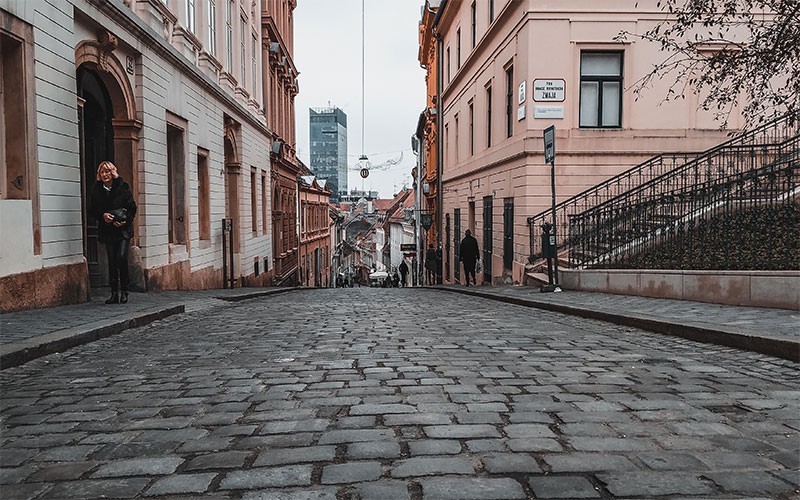 The Croatian capital of Zagreb is yet another European city that's well known for its cobbled streets as well as some impressive medieval architecture. Not only is it budget-friendly but it's also a very unique and unusual city. The lively streets, charming cafes and many museums, galleries and attractions make it a destination that's definitely worth discovering.
The main attractions continue to be either free or fairly cheap, so you won't need to spend a fortune once you arrive. Accommodation in a hotel will usually start at around 50 euros a night and for a hostel with a private room – around 25 euros. Make sure to see the intriguing 'Museum of Broken Relationships'.
6/ Tallinn, Estonia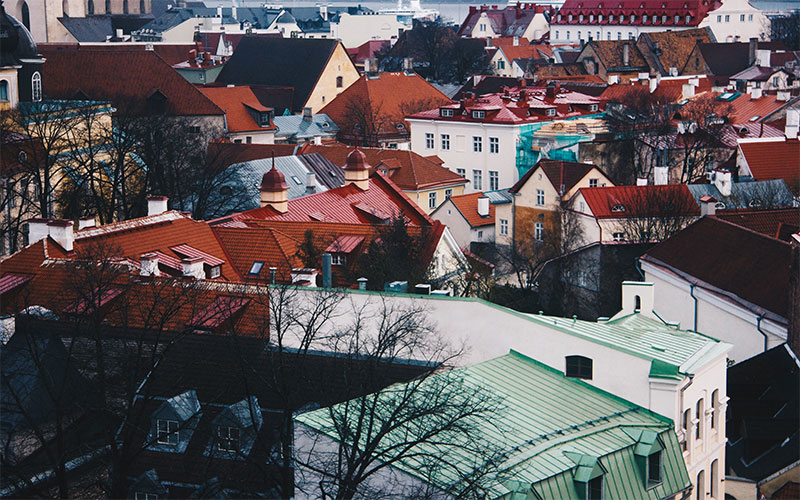 The capital of Estonia is somewhat still unaffected by mass tourism during the summer months. Although one could say that's the reason why the prices there have remained relatively decent and affordable for travellers. This charming town is the perfect blend between ancient and modern, with impressive medieval Gothic architecture set next to an urban neighbourhood.
You can enjoy an exciting climb up its famous 175-metre TV Tower or stroll down the lively streets and soak up in the city's atmosphere. In the centre, you'll find many bars, restaurants and cafes. The town is also known for its great variety of vegetarian and vegan restaurants.
How to save some money?
The youthful Tallinn Traveller Tours organises a free walking tour in the Old Town of Tallinn every day at 12.
Kompressor, a student's favourite eating spot, serves very big pancakes with both sweet and savoury fillings. One pancake will cost you less than 6 euros.
Kolmas Draakon ("Third Dragon") is undoubtedly the cheapest eating place in Town Hall Square. The Elk Soup costs just 2 euros and is practically legendary by now and should not be missed.
7/ Krakow, Poland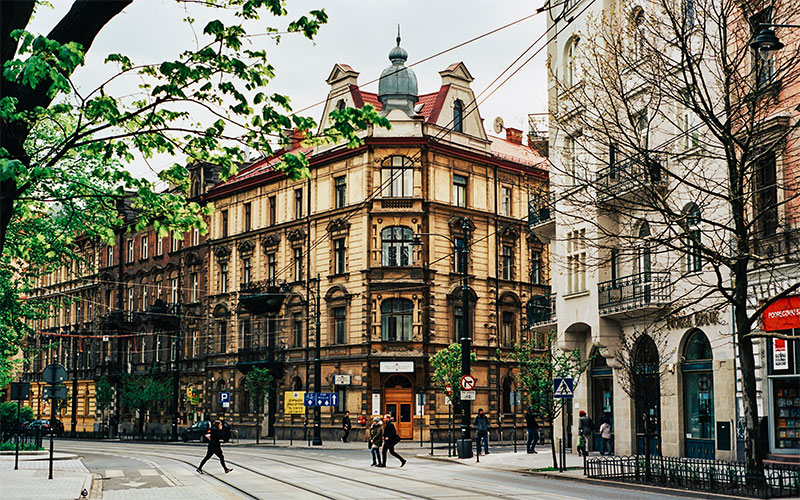 Krakow is actually a very popular destination for young Europeans looking for cheap beer and cool places to hang out. The Kazimierz neighbourhoods have a reputation for being one of the trendiest and most chilled-out areas of the city. You can get a hostel here (a very popular option) starting at only about 10 euros a night. If you want more space, it's not much more for an apartment at about 15 – 25 euros per night.
What to see in Krakow
Visit the stunning Wawel Cathedral and the Royal Castle. Holocaust reminders such as the Ghetto Heroes Monument and the Museum of Pharmacy are also worth a visit. Something you can enjoy for free? Surely the stunning Rennaissance, Baroque and Gothic buildings.
8/ Leipzig, Germany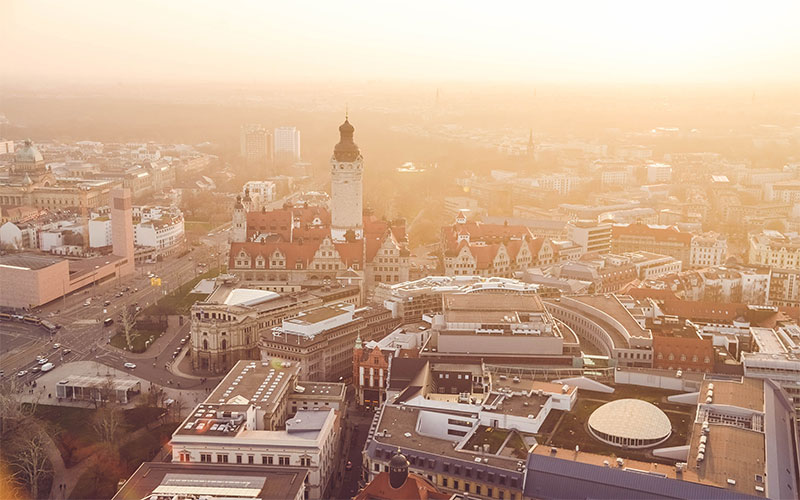 This revolutionary German city is actually responsible for starting the overthrow of communism in 1989. The city's known for its lively nightlife scene, unique architecture and some very inventive artists. You can enjoy an affordable meal at one of the many budget-friendly cafes and restaurants like Kollektiv for example. There are also plenty of private rooms for two people that start at about 30 euros per night.
What to see and do in Leipzig
Visit the Leipziger Baumwollspinnerei – a former cotton mill that's now a space for art galleries, shops and cafes.
The Altes Rathaus, (or the Old Town Hall) is an impressive building originally built around 1310 but was later redesigned in late-Gothic style.
The city museum (Stadtgeschichtliches Museum), also in the town hall, features all kinds of exhibits that reveal the rich history of the city.
9/ Bucharest, Romania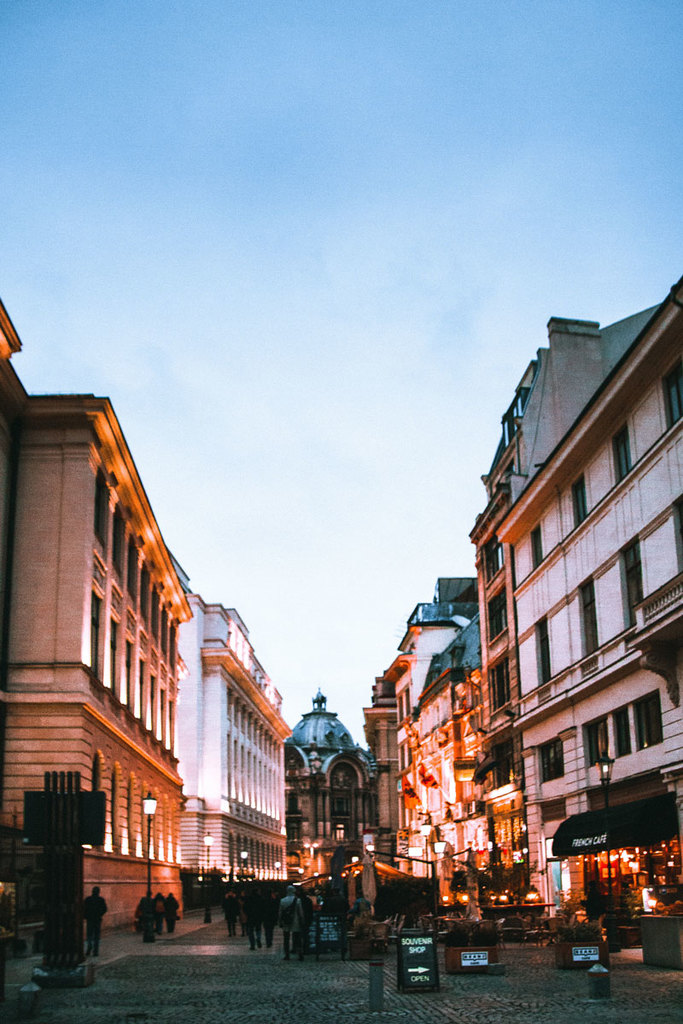 The city of Bucharest is perfect for a weekend trip. The capital offers a very interesting mix of architecture, from Orthodox churches to a beautiful French-influenced Old Town mixed with Communist-era buildings. Don't miss the colourful Old Town or the Parliament Palace – it's the world's second-largest government building after the Pentagon.
The flights to Bucharest are super cheap, easily accessible and the food and drinks are also very affordable, to say the least. A night at a hostel will cost you about 15 euros and for a hotel, it's somewhere between 30 – 40 euros.
10/ Belgrade, Serbia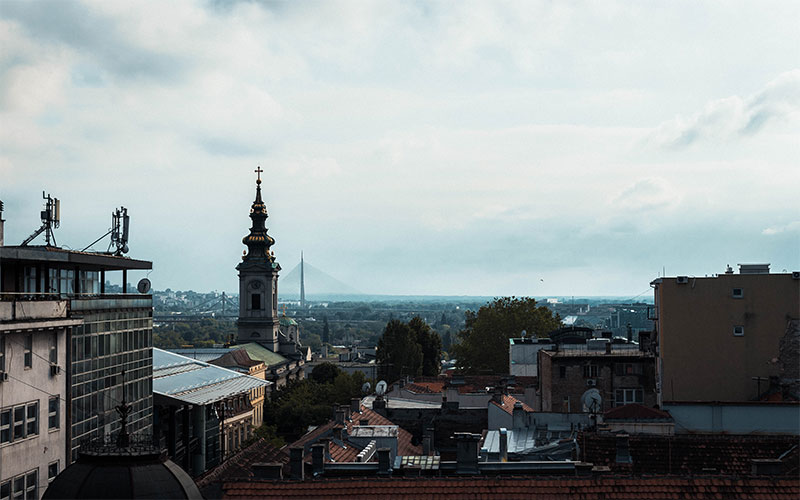 Belgrade is one of the most affordable destinations along the Danube River. The town has some very interesting architecture, lively nightlife scene and plenty of culture to explore. Belgrade also offers some very decently priced cuisine along with tons of night clubs and traditional bars called "kafanas."
You can stay a night here in a hostel starting at about 10 euros, or an apartment for only 15 euros per night. The museums are another cheap thing you can easily explore. Entry to most will cost you just 2-3 euros. One of the best places to visit is the Kalemegdan Citadel, a fortress set right along the river that's seen 115 battles and was even extended by the Romans when the city was known as "Singidunum."
As you can see there are still plenty of places in Europe that can be enjoyed even if you are on a budget. So what are you waiting for? Put on your travelling shoes and start exploring. And if Varna caught your eye, don't miss our mini-guides to this amazing city!