A Foodie's Guide To Varna, Bulgaria: Eating Out With City Card
Varna is a lively, vibrant town, full of culture, amazing sites, attractions and plenty of fun things to do. As tasting local cuisine is one of the best ways to get to know a new culture and a new place, we've put together some of the very best food venues you can visit with Varna City Card to get a discount or bonus – let's eat!
Breakfast & Brunch at the Social Teahouse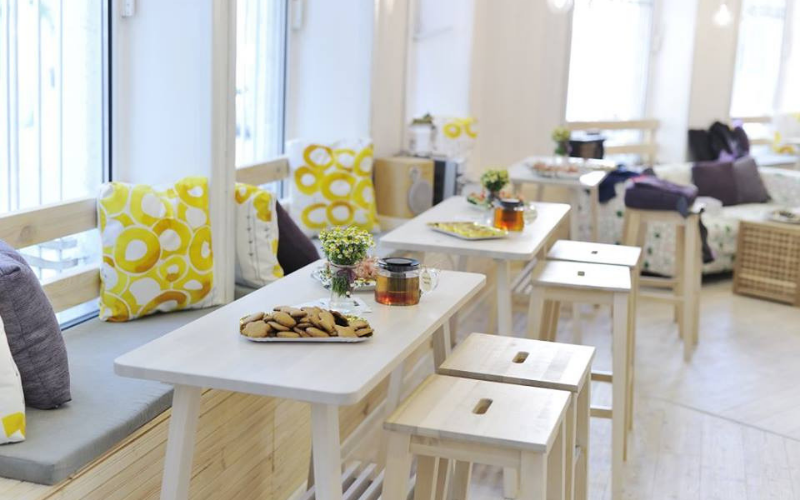 The Social Teahouse is far more than just your regular tea and coffee place. Since its opening in 2015, the establishment has developed into a contemporary space for multiple social, cultural events, as well an excellent venue where you can enjoy freshly prepared food, great coffee and other beverages. The Social Teahouse has also kickstarted the amazing initiative of providing a first job and training to youngsters coming from difficult family background who are currently living in social care institutions.
The venue itself is very stylish and cosy and it also comes with an incredible coworking area that's located on the third floor. You can easily spend an entire morning there, reading a book, working on your laptop while enjoying some tasty food and coffee. On their menu, you'll find some amazing wrap sandwiches, freshly baked croissants and muffins, their signature cheesecake with tea coating, and daily meat or vegetarian dish.
What to try at The Social Teahouse:
If you're stopping by for breakfast you might want to try their Belgian waffles or one of their delicious wraps, they are absolutely worth it! Also if you happen to pop in on a weekend (between 9 AM and 2 PM) you can enjoy their delicious brunch with classical English breakfast, poached eggs, and many more.
Varna City Card gives you a free coffee or tea at the Social Teahouse!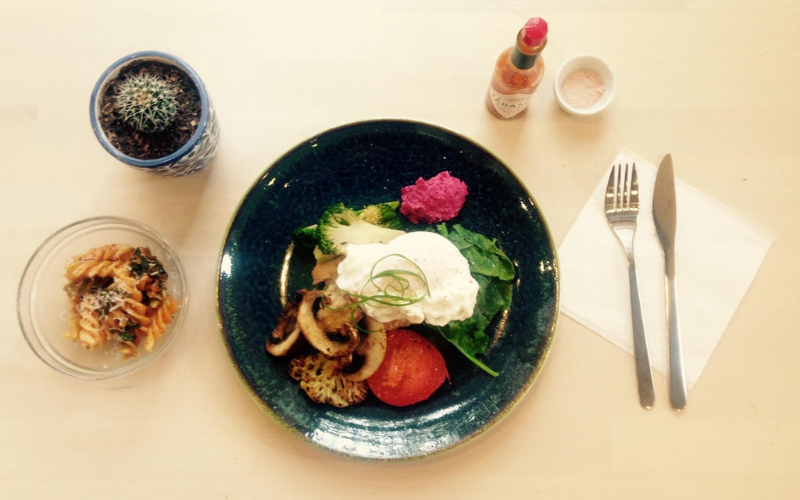 Here's how to get there from the Tourist Information Centre >
Enjoy some culture and sightseeing while in the area…
After breakfast, why not get to know Varna a little better by visiting some key attractions in the area? The Social Teahouse is in close proximity to the Ethnographic Museum where you can learn all about Varna's culture, past traditions, customs and incredibly rich cultural heritage. If you'd rather see some incredibly well preserved Roman ruins, head over to the Roman Thermae and see first hand how the Roman population once bathed in the lavish city baths (and social centre) of nowadays Varna.
For the lovers of history, the Naval Museum is a great place to stop by and learn all about the Bulgarian navy and its history as well as the commercial fleet. The rich collection of exhibits consists of ship models, weapons, navigational instruments and the amazing cannon deck along with a real torpedo boat. You can also stop by the Aquarium and see some pretty impressive collections of freshwater sea creatures in their natural habitat. The exhibition features over 140 fish species relating to the Black Sea's flora and fauna.
Some of these sights are free with Varna City Card!
Explore the best reastaurants in town with Varna City Card:
Lunch at La Casa al Mare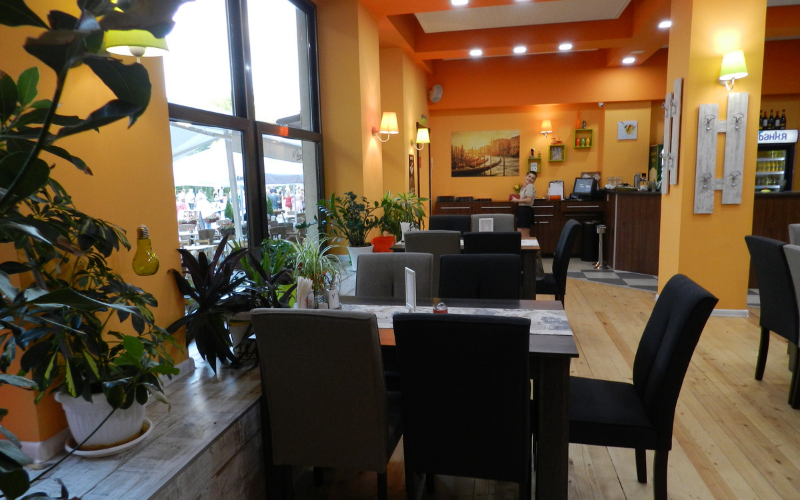 If you're a fan of classic Italian flavour why not stop at Pizza – Bar "La Casa al Mare" for lunch and enjoy one of their incredible pizzas? The venue has a very stylish decor and pleasant atmosphere, and it's located right in the centre of Varna just next to the beautiful Sea Garden. It's the perfect place to sit down, relax and immerse yourself into Varna's charming vibe along with a unique and modern food scene.
What to try here?
The signature dishes of the restaurant are no doubt the authentic Italian pizzas which are always freshly made from scratch using the finest ingredients possible and baked to perfection. The menu also includes some tasty pasta dishes, risotto, fresh salads, fish, seafood, grilled meats and amazing starters such as the freshly baked bruschettas. For dessert, go for one of the traditional Italian desserts and you won't be left disappointed.
Varna City Card gives you a free glass of wine with every main course order or fish speciality or alternatively, a free beer with every large pizza you order at La Casa al Mare.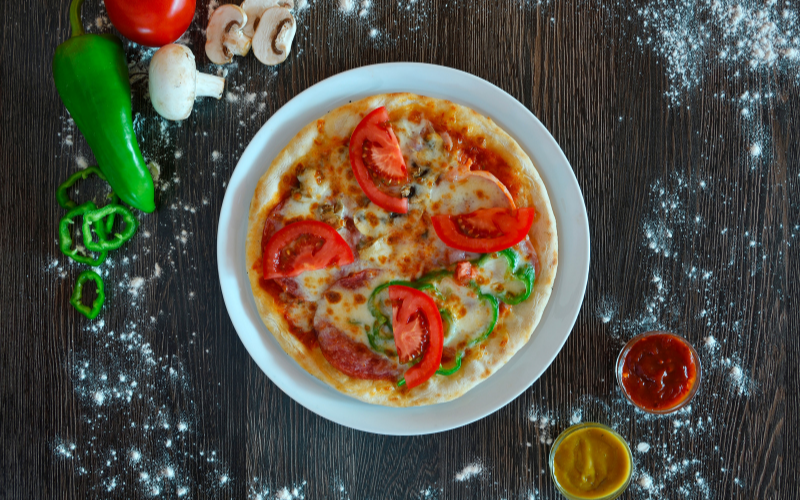 Here's how to get there from the Tourist Information Centre >
Other sites worth visiting in the area…
The City Art Gallery "Boris Georgiev" is one of the best places in town to visit if you're interested in getting to know Bulgarian art. The gallery displays a significant collection of Bulgarian art from the early 20th century onwards. It was dedicated to one of the most prominent Bulgarian artists of all time – Boris Georgiev.
Another stop worth making is the Archaeological Museum which is also located in the centre of town. There you can see original exhibits dating back from the Paleolithic Age /about 100 000 years BC/ to the Middle Ages /7th – 8th/ century and the Bulgarian National Revival era. The highlight of the museums is without a doubt the Varna Necropolis which contains the oldest gold treasure in the world!
Again, you can visit both locations for free with Varna City Card.
The Craft Beer Trail – tasting local craft beer
Craft beer began emerging in Bulgaria at around 2010 when homebrewers from all over the country decided to look for an alternative to the regular lagers that were the only choice available at that time. With that came the birth of many new microbreweries and their many new and exciting inventions in the craft of beer-making.
The Craft Beer Trail tour in Varna is exclusively brought to you by Varna City Card – and, you guessed it, it's free for cardholders. The trail will take you on a tour around some of the best beer bars in Varna as well as breweries where you will have the opportunity to taste some of the best local craft beer.
Dinner at The Key Beer Bar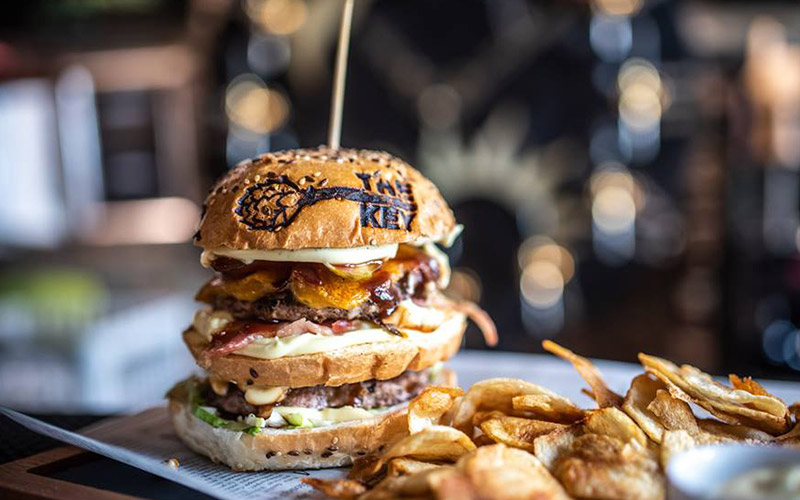 Your trip to Varna would not be complete without a taste of Bulgarian craft beer and delicious burgers! Why not pop up at The Key Beer Bar and experience the great atmosphere, the vast selection of beers and their scrumptious burgers?
With Varna City Card, you get a free beer when you order a burger at the Key beer bar!
Here's how to get there from the Tourist Information Centre >
These are only a few of the food venues you can visit with Varna City Card and get a discount. There's no reason why you shouldn't take advantage and explore all of them to find out why Bulgarian cuisine is so famous in the region. Grab your card today and let's go!