The Best Resorts On The Bulgarian Black Sea Coast
The Black Sea region has grown into one of Bulgaria's most popular tourist destinations, drawing millions of foreigners and locals each year. Dreamy beaches occupy approximately 130 km of the seacoast area so it's no surprise tourists choose to spend a few days there. They are indeed the perfect place for a summer vacation! If you're not sure where to start your search for paradise on Earth, here are some of the best resorts along the Bulgarian Riviera…
1/ Varna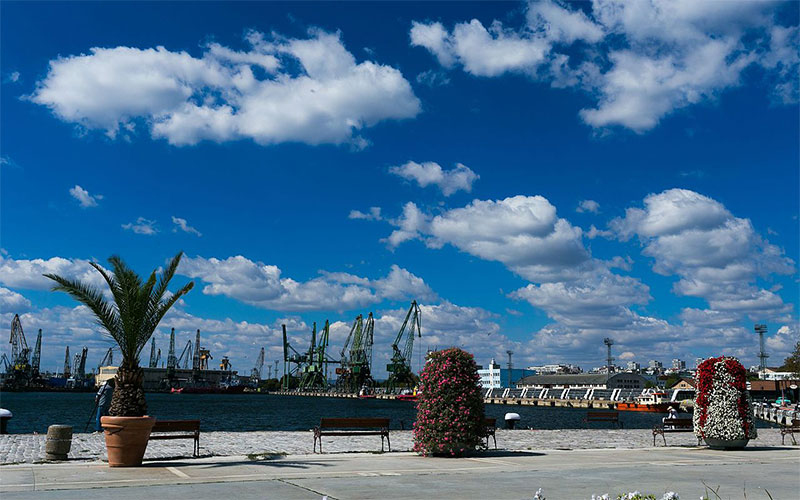 Our top spot goes to the one and only – the Sea Capital of Bulgaria. Varna is the largest seaside resort city on the Bulgarian Black Sea coast. Every year, tourists from all over Europe head down to its beautiful beaches in search of the perfect summer getaway. The reason? The lively, vibrant town is beaming with culture, entertainment, amazing beaches (both in town and the surrounding region) as well as many hotels, bars and restaurants that are sure to suit everyone's taste. If you like to mix things up during your vacation, Varna will offer you great opportunities to discover the rich cultural history, vibrant nightlife, unbelievably good beach bars and clear waters… You get it!
Where to stay in Varna?
Here are some of the best hotels in Varna, according to TripAdvisor. Prices differ according to season and, of course, depending on the type of accommodation you are looking for. You can get a room for as little as 25 euros a night and for the fancier hotels, prices can go up to 100 euros per night. Take a look – simply enter your travel dates in the Booking.com widget below!
Beach idea #1: Central Beach & Coastal Alley
The Central Beach & Coastal Alley in Varna are without a doubt some of the most popular spots in the entire city. The alley consists of several kilometres of pedestrian zone that is perfect for a stroll any time of the day. In summer, locals and guest of the city like to head down there and enjoy themselves with friends and family. You'll often see people just walking around, socializing, having fun and grabbing a bite at the countless cafes, restaurants and bars along the beach and alley.
Here are a few suggestions on what to do there:
Try some locals seafood at The Sea Terrace. It's a great place to enjoy a romantic dinner and taste local, fresh fish. The terrace on the second floor offers some spectacular views of the sea.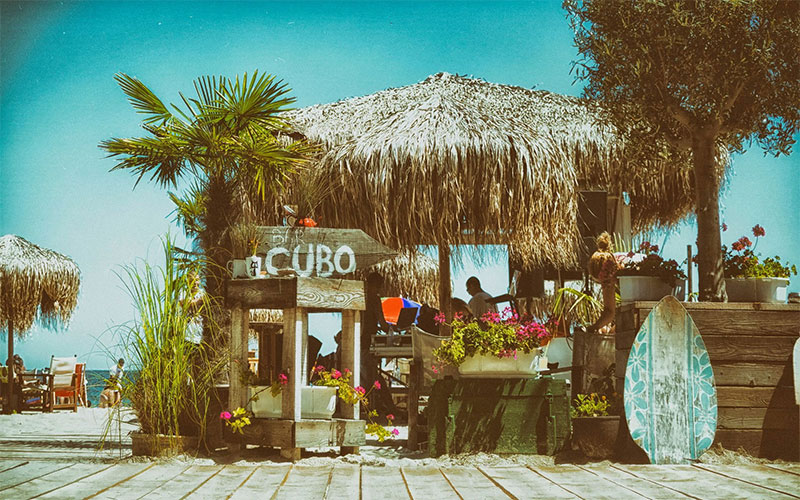 Visit Bar Cubo – one of the best beach bars in Varna. It's perfect to chill during the day and to have a drink with friends at night. You can sit on the sand while enjoying a cold drink and good music.
Beach idea #2: Rappongi Beach
If you'd rather chill under the shade of palm trees (cocktail in hand), then Rappongi beach will a better pick for you. The beach is spread over 5,000 square meters, under a forest of palm trees with plenty of beach beds and sun loungers where you can relax all day long.
The central alley divides the beach into two parts and will take you straight to the sea. The first part is much quieter and suitable for those who'd prefer nothing but the calm sea breeze and the sound of waves.
The second part, on the other hand, is a lot more lively and a popular place for beach parties in summer. Rappongi Beach Bar & Restaurant is yet another popular beach bar in Varna that's loved by locals and tourists alike. The restaurant offers a great selection of fresh seafood, sushi and other local cuisine classics. It's perfect for a meal any time of the day. As for the bar, you'll have a great choice of wines and cocktails to enjoy on a night out.
Beach idea #3: Asparuhovo Beach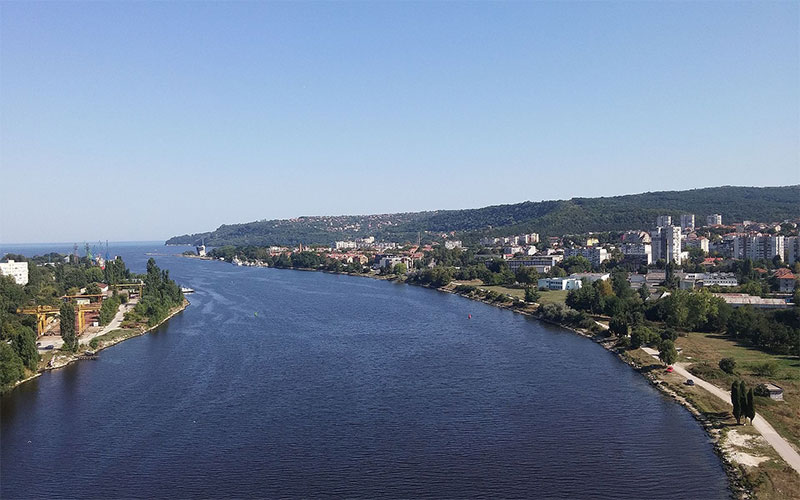 The beach of Asparuhovo is a more budget-friendly option for those who'd rather not spend a lot of money on fancy cocktails and sun loungers. It's located in the Asparuhovo district, on the outskirts of Varna and has not yet been hit by mass tourism.
There are some water attractions there – like water wheels, windsurf, etc. The beach is perfect for those who'd like to learn how to windsurf; the only windsurfing school in Varna is located directly on the beach and is there for you all year round. You'll also find some restaurants that offer food and drinks. As for the beach itself, it's very clean and the waters are relatively shallow.
2/ Albena Resort
Over the last few decades, Albena has grown into one of the major Black Sea resorts, prefered by many locals and tourists. This family-friendly resort delights its visitors with a pleasant climate, beautiful clean beaches, various sports facilities and many luxurious hotels.
The resort is created in a way which makes the visitor's stay as enjoyable and as convenient as possible. The main street has several restaurants and is filled with souvenir stalls and entertainment places in the summer season. There is also an ''internal'' train circulating within the resort's downtown area, popular streets and squares.
Albena is located just 30 km from Varna and is quite close to Varna Airport as well.
Where to stay in Albena?
Here are some of the best hotels in the Albena resort town, according to TripAdvisor. Prices vary according to the season but don't tend to differ much in comparison to Varna. The trick here is to book early as many locals plan their summer vacations months ahead and you might find there are no rooms available.
3/ Golden Sands Resort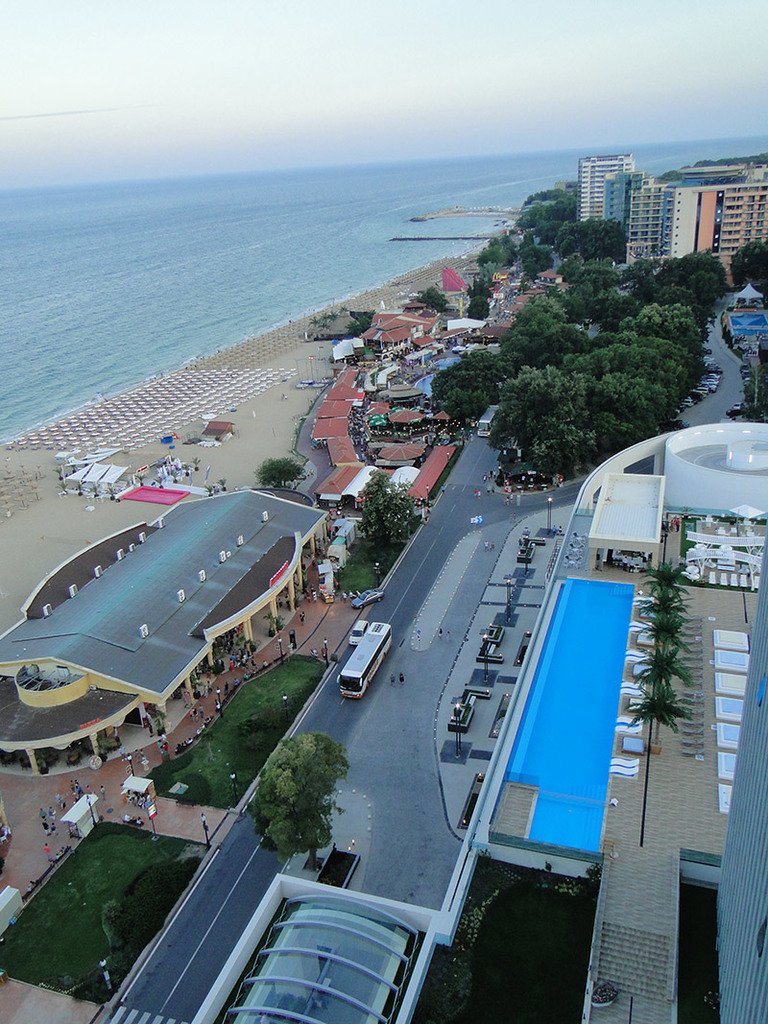 Golden Sands is yet another major seaside resort town on the Bulgarian Black Sea coast. It's located just 17 km from Varna and it actually carries the name of the close by nature reserve ''Golden Sands''. The resort itself is connected to the city of Varna through a string of villas, hotels and various guesthouses. It's a very popular destination for tourists from all over Europe who choose to spend their summer vacation here, every year.
What to do there
The modern holiday complex has numerous hotels (many open year-round), villas, apartment buildings, spa centres, restaurants, clubs, casinos, attractions, shopping centres, and sports facilities, including a yacht marina and a horse riding school. If you're a fan of water activities you will love the popular water park – Aquapolis.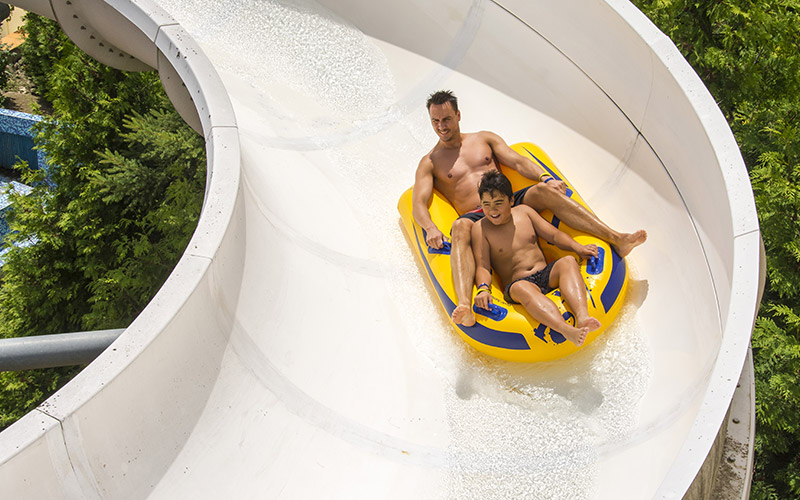 Accommodation
Here are some of the best hotels, villas and guesthouses in the resort, according to TripAdvisor.
Activities
Golden Sands offers its visitors plenty of places for entertainment, beach bars, cafes and restaurants. Here are some things to do in the resort. If you're looking for a place to enjoy a delicious meal, check out some of the best restaurants around.
Transport
Since Golden Sands is pretty close to Varna, there is regular transport to and from the resort. Several regular bus lines service the resort via Varna's public transit system making it incredibly convenient to get around. It's also super cheap with costing just a few euros.
Buses 9, 89 and 109 connect the resort to Varna Railway Station.
Bus 409 connects to Varna International Airport via the city centre.
Buses 209 and 309 connect to other areas of Varna.
4/ St Constantine and Helena Resort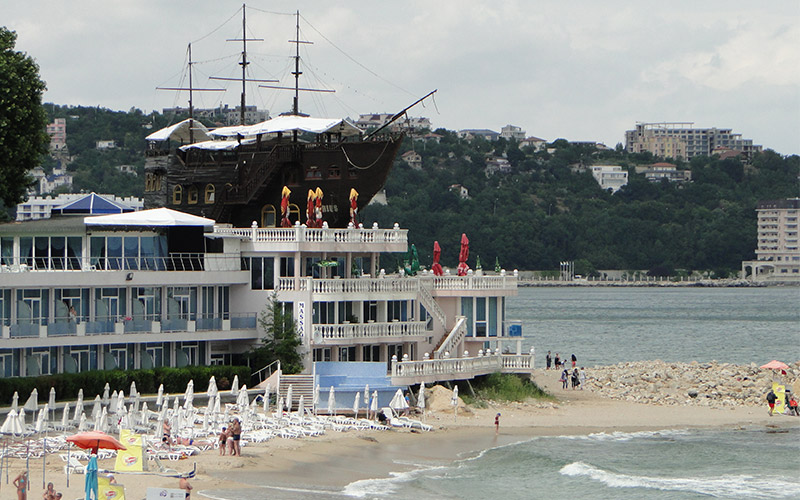 Saints Constantine and Elena is the oldest resort in the country. It is located just 8 km from Varna, between the city and the Golden Sands Resort.
One of the most popular Spa destination on the Black Sea coast
There are a total of 7 mineral springs located in the resort. Due to this, the resort has been a favoured Spa destination for many locals and tourists. The springs are between 1,800 and 2,050 meters deep with an average constant temperature of 40 to 60 degrees centigrade. Check out Hotel & SPA Romance Splendid, it's one of the tourist's favourite spa places.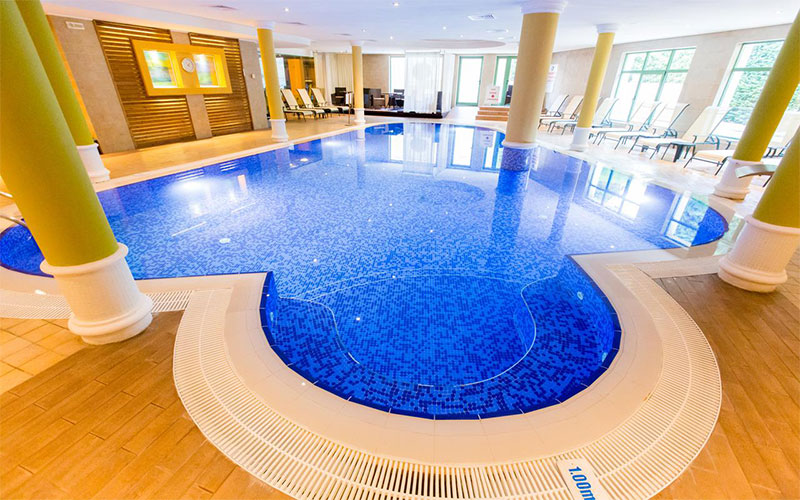 Attractions & activities
The seaside coast is more than 3.5 km long. In the resort, you can find tennis courts, children playgrounds, a football ground, outdoors and indoors mineral water pools and 2 yachting ports.
The complex also offers stores, restaurants, bars, a post office, a drugstore, and a fitness centre. The Evksinograd Palace can also be found in the nearby area. The beautiful palace used to be the former summer residence of the Bulgarian monarchs Alexander I, Ferdinand I, and Boris III.
Accommodation
Here are some of the best hotels in the resort. Prices range anywhere between 20 – 100 euros a night.
5/ Sozopol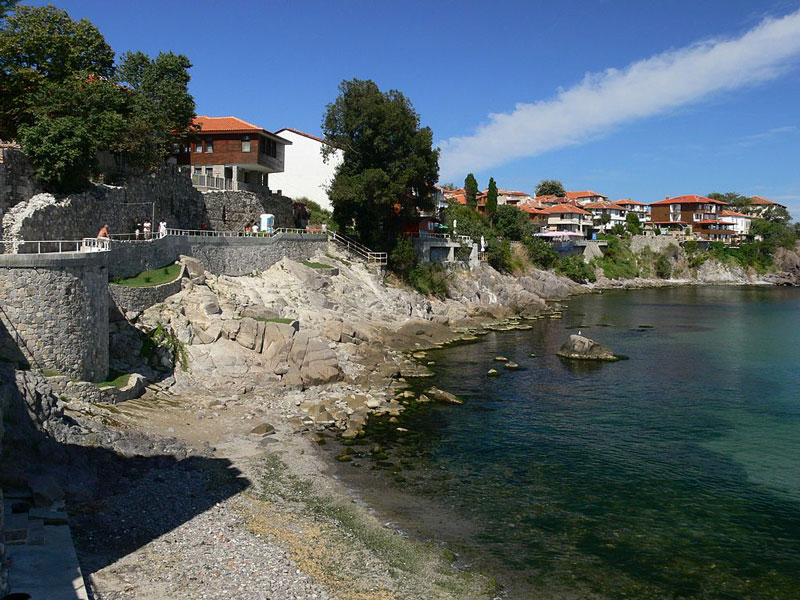 Sozopol is an ancient seaside town located 35 km south of Burgas. It's one of the oldest towns on the Black Sea coast ( it was founded in the 7th century BC by Greeks). The resort is a major tourist destination during the summer months and the perfect place for those who like to mix a bit of history and exploration along with their summer vacation.
Accommodation
Here are some of the best hotels and places to stay in Sozopol. The prices in this resort are relatively lower than in most major Black Sea resorts. If you book in advance you can get a room for as little as 20 euros a night. There are plenty of cosy guesthouses in the city as well as some bigger hotels.
Activities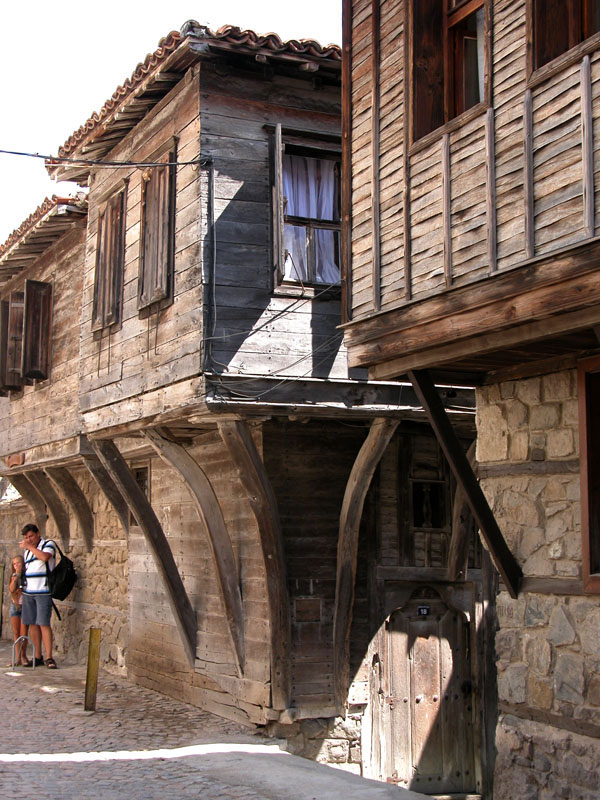 Here are some of the best things you can do while in Sozopol (hint: don't miss the old town). Other must visit places include the Archaeological and Ethnographic Museum, Kavatsite beach, and the Church of The Most Holy Mother.
Places to eat
Here are some of the best restaurants in Sozopol where you can enjoy a wide range of Bulgarian classics as well as fresh fish and seafood.
Every summer is a new chance to explore the beautiful resort cities of Bulgaria. The Black Sea coast certainly has a lot to offer to all the holidaymakers out there – so If you haven't had the chance to see it for yourself, consider planning a trip to one of the resorts above. And if you feel like you'd love to explore more of the seaside, Varna City Card will be your guide!