Visiting Bulgaria: Budget Travel Hacks
Budget travel lets you experience a new city in a more realistic way, without the glamour and extras of fancy hotels and all-inclusive holidays. It brings you closer to the day-to-day life of the people who live in the place you're visiting, making the experience much more authentic and unique. Eastern Europe is the perfect destination for travelling on a budget and countries such as Bulgaria offer amazing opportunities for discovering new sites and culture. If you'd rather collect more memories than material things, you should definitely consider saving up a bit and investing your money in seeing (and doing) as much as possible when travelling. Here are some budget travel hacks to save you money on your next journey – and get the most out of the trip!
Plan your journey around off-peak times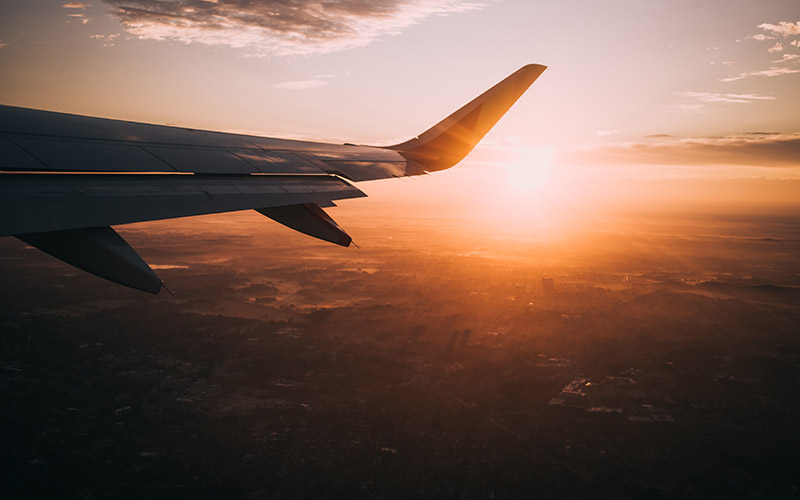 Travel enthusiasts know that one of the key aspects of travelling on a budget is to avoid peak season times when cities are generally filled with tourists. Not only will you have to wait in line longer but there will also be limited availability when it comes to accommodation, and flight tickets are likely to be very expensive. Piece of advice? Avoid travelling when it's the peak of the season and always plan your journey well ahead.
BG Tip: For a summer trip, visit Bulgaria around the end of May or beginning of June (before the seasonal tourist wave). If you're going to the seaside consider visiting in September. The prices are much lower, there are fewer tourists and the weather is not as hot, but rather nice and mild. Before booking a flight, always scan the prices for the whole month. Skyscanner.com is great for this.
Here's How To Find Cheap Flights To Varna, Bulgaria >
Buy two one-way plane tickets instead of going for a roundtrip
It might seem like booking your entire trip is the most convenient way to go, however, that's not always the least expensive. Try going for two separate one-way tickets if they're cheaper and fall in your budget. 
"Stalk'' your dream flight with Google Flight tracker
Why not keep an eye on some flights till you make up your mind? You might be surprised at just how much the prices change. Head to Google Flights and do some digging. Once you find ones that you like there's a toggle that says "track this flight". Tick the box and you will receive an automated email each time the flight changes the price.
Sign up for free alerts and use a private browser
Another budget hack is to sign up for alerts on both Skyscanner and a range of other airline websites. This way, you'll be notified every time cheap flights are announced and added to a given site. If you're an avid flight searcher you might also want to consider switching to incognito mode while browsing the web for flights. This way, travel and airline sites won't be able to track your search history and increase prices.
Stay in a hostel

Accommodation can take up a pretty big chunk out of your wallet if not planned right. If you're travelling alone, your safest bet would be to stay in a hostel. A bed will cost you just a few euros a night and hostels are generally a great place to meet fellow travellers. You can actually end up finding someone to share transportation, dinner or day trips. Most hostels also offer free food so in all cases, they're great for those looking to save money.
Use Airbnb
An Airbnb rental is an easy way to book cheap accommodation. You will get to live like a local and have the facilities to cook your food and save more money. Apartment rentals often come with free Wi-Fi and are located in good, central locations. Other perks include a fully equipped kitchen, tea and coffee, use of kayaks and bikes, and a local guide to the area.
Hostels and Airbnb homes in most major cities in Bulgaria are always located in the centre, meaning you'll have less need for transport and it will be more convenient for you to see the town's key sites and attractions.
Pack light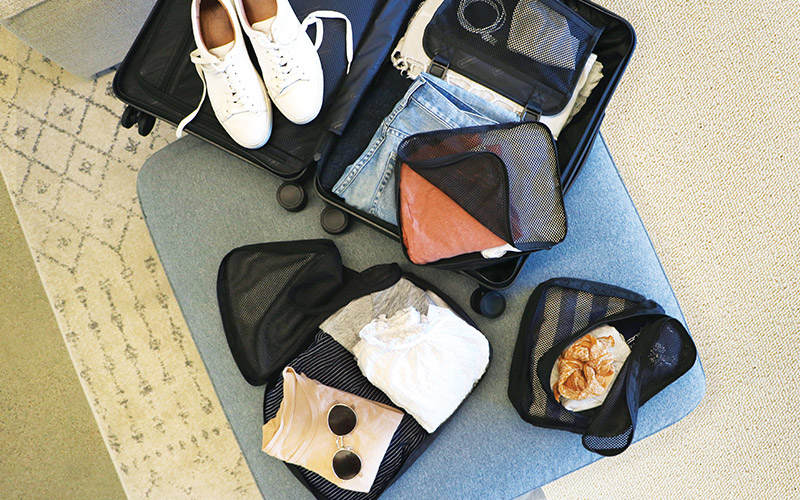 You can save more money while flying by taking only carry-on luggage. Avoid checking in your luggage as the fees are usually pretty high. The trick to packing light is to bring only the essentials things you would use in your day to day exploring. People often fail to consider that their days on the trip are so busy and are usually spent outdoors. Keep it simple and practical. During the summer, it's quite easy – but in winter you'll have to be creative. Or book an Airbnb with a washing machine!
Avoid taxis and walk as much as possible
Taxis are not the most budget-friendly transport option and they're often a popular tourist scam. Be resourceful and give yourself enough time to figure out and use public transport. Use google maps, plan, map out your routes and walk whenever possible. Sometimes it's actually quicker to go by foot than be stuck in traffic.
Use public transport
Public transport is a cheap way to get around a new place and if you have time to spare choose it over getting a taxi. It might not be the fastest way to travel but ultimately it will save you money, just make sure to avoid it during peak hour when all the locals get home from work.
If you're having a hard time understanding how the transport system works in Bulgaria, use an app such as Moovit. It will guide you through most major cities in the country so you'll always know which bus to take.
Join a free walking tour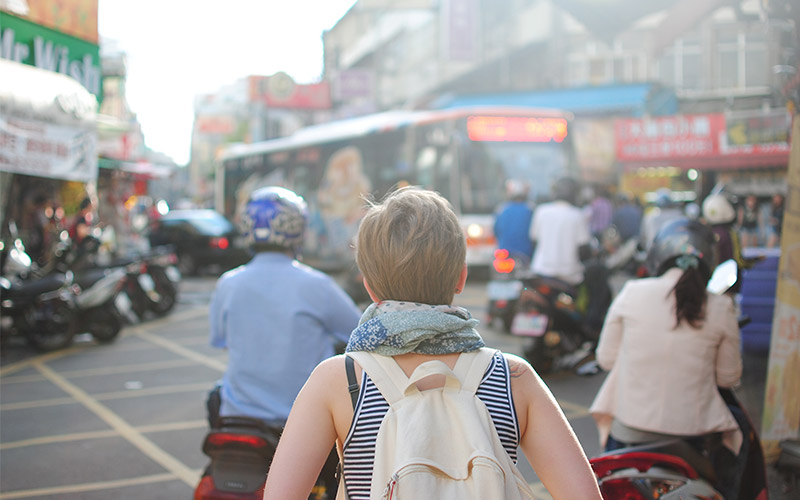 A free walking tour is never a bad idea. You can learn all about the place you're visiting, get advice from locals (your guides), and you'll also have the chance to meet other travellers. You can find tours by asking at the local tourist office, your hotel or hostel, or by just searching on the web beforehand. Call them up get to know the city for free!
Rent a bike
If the weather allows, consider renting a bike for your explorations. Biking around town is an extremely practical and convenient way to get to know a new place that will ultimately save you both time and money. It's great for sightseeing and the lovers of history and architecture will surely enjoy the view of some buildings and monuments.
If you'd like to rent a bike in Bulgaria's capital – Sofia, visit sofiabike.com. They have plenty of bikes to choose from (city bikes, road bikes and easy on bikes). Bike rentals for Varna and Plovdiv are available too!
Look for free activities and sites to visit
If you're travelling on a budget, finding free things to do will be an essential part of your travel itinerary. Do a bit of research on the place you're visiting. What landmarks can you visit for free? Look up museums, galleries and other local events. Street artists and musicians are great entertainment you can enjoy without paying a penny.
Eat like a local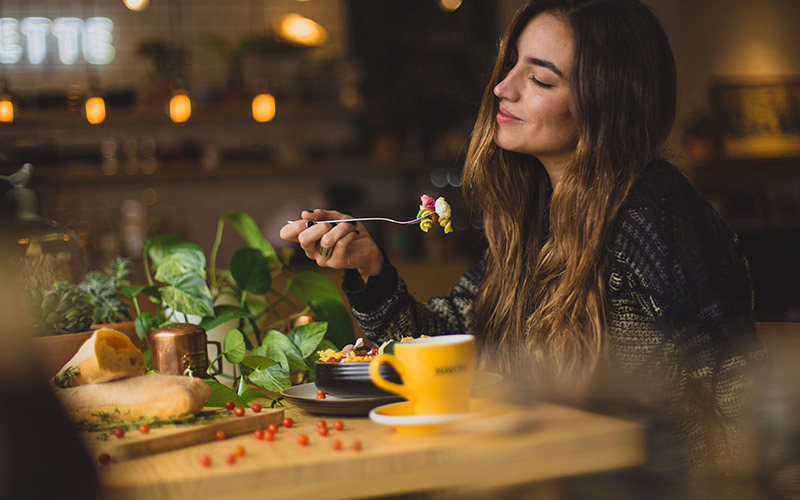 One of the best ways to save money when it comes to food is to eat as a local would! Dive into the local street food scene, search out budget-friendly venues and taste some local brands and produce from markets and shops.
Lunch menus are extremely popular in Bulgaria. You can eat a genuine home-cooked meal for just 2-3 euros (generous portions too) and it's a great way to get to know the local cuisine. When visiting a restaurant at noon, ask for the lunch menu.
Eat Like A Local: The Ultimate Varna Food Guide >
Try local drinks
Heading for a night out? Ask for local beer, wine and other beverages that originate from the country. Chances are, they are likely to be far cheaper than imported goods and other well-known brands. It's also a great chance to try something new!
If you're ever in Bulgaria, make sure to try some local craft beer (ask at the bar for local brands) and some delicious wine from unique wine varieties such as Mavrud. They are much more budget-friendly compared to global brands. With the Varna Craft Beer Trail, you can enjoy stunning beers at some of the most popular locations in town!
Shop at local markets & prepare your own meals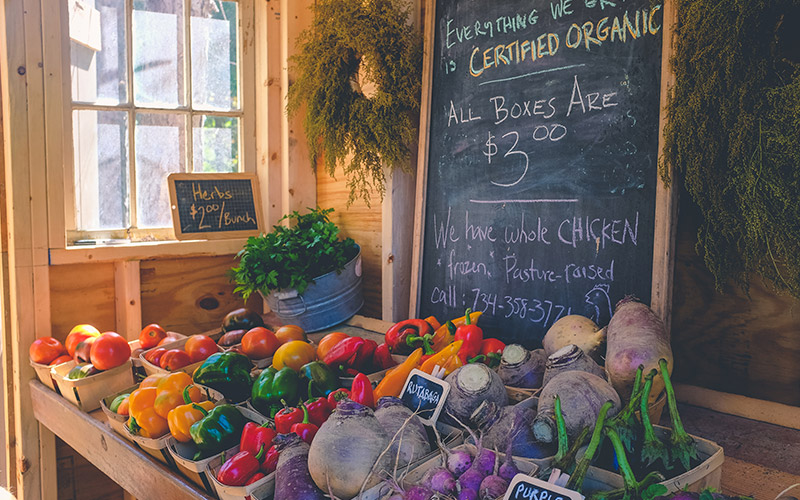 Shopping for groceries at the local market is a great way to save a bit of money food instead of relying on a restaurant for every meal. You'll have the flexibility of preparing your own meals (very useful if you plan on going on road trips) and you can explore freely all day without having to worry about where to eat. Buying local produce will not only taste better but is likely to also help local farmers.
Buy snacks and a reusable water bottle
It might not seem like much at first but water can get pretty expensive in major tourist cities. To avoid overpaying for single-use plastic bottles, get yourself a reusable bottle that you can refill in public areas, in the place you're staying or at local venues. It's better for the environment and cheaper for you! Snacks can also go a long way so stack up on some prior to your journey.
Get an app that helps you keep track of your money and spending
Not so great with managing your money? Don't worry you can get an app that helps you with your budget. Mint is perfect for those who'd rather have their finances organised for them, all in one place! Trail Wallet is another app for Android and iOS. It allows you to set yourself a daily budget, add in your expenses as you go, and calculate all of your outgoings.
Get a tourist card that gives you multiple discounts
Tourists cards are quite popular in Europe nowadays. They allow travellers to save money on transport, attractions and various museums, galleries and venues. In the long run, this is an investment worth making. Tourists have already been taking advantage of the service in cities such as Paris, London, Berlin, Singapore and Oslo.
Those planning a trip to Bulgaria can make use of City Card. The service is currently available in Plovdiv and Varna, and is the only one on the Balkans so far. City Card a fantastic cheap travel hack that is easy to get hold of and will save you quite a bit of money on tickets and venues. Perfect for the lovers of cuisine, sightseeing, history, art, and culture!

Use ATMs and credit cards rather than currency exchange
Chances are that 99 per cent of the time your bank will have the best possible exchange rate. Save time and money by using the bank rather than local currency exchange services. Pay straight with your credit card or look for an ATM machine. When drawing out money go for the maximum amount in order to avoid excess fees.
Use a debit or credit card without foreign transaction fees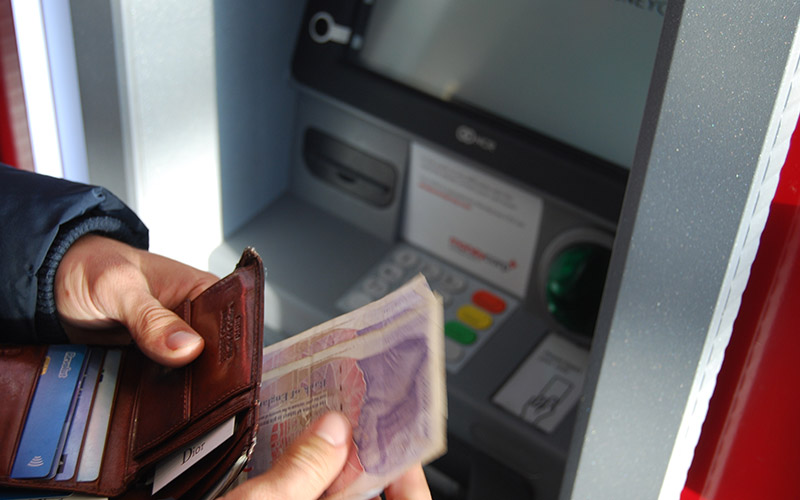 This can really a long way in terms of saving you money. Most ATM or credit card charge you a foreign transaction fee for each purchase you make abroad. To avoid this get a card without foreign transaction fees that works with most ATMs so you don't get charged an out-of-network ATM fee, too.
Use the internet for international calls
While abroad, use apps like Skype, Viber, and WhatsApp to phone your friends and loved ones. It will be much cheaper and it will help you avoid big phone bills if you're outside the EU zone. Do keep track of your data allowances, too.
Collect memories not souvenirs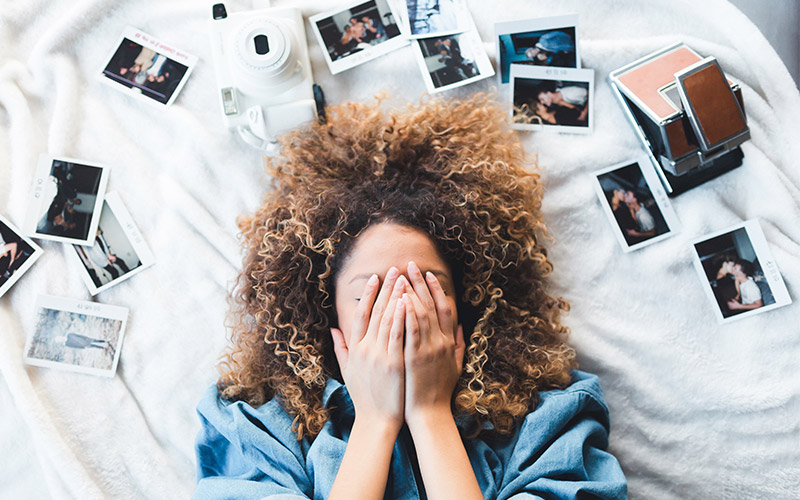 It might be tempting to get carried away with souvenir shopping, however, try to focus on collecting more memories and pictures rather than objects. Your wallet will thank you and you're likely to go home with even more unforgettable experiences!
Travelling on a budget doesn't have to be inconvenient or limited. If done properly it can be the trip of a lifetime (or one of many more to come). It simply means being smarter with your spending and making better choices along the way, so you can see and enjoy more on your journey!