Lesser-Known Travel Destinations In Europe You Need To Visit
Europe is traditionally known as the old continent and yet its soul is young – it's a hub for adventure, inspiration and love. Tourists can't get enough of the magnificent nature, diverse landscapes and the incredible variety of culture, nightlife and cuisine. But with so much already discovered, you'd think there's nothing left to see, right? Well, you'd be wrong! Here are some lesser-known travel destinations in Europe that you should absolutely consider visiting!
1/ Varna, Bulgaria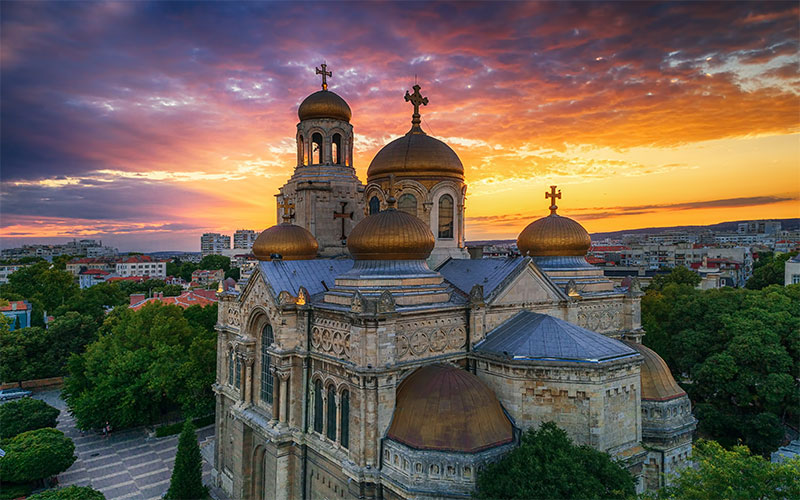 The beautiful resort city of Varna is one of the most visited places on the entire Black Sea coast. Every year tourists from all over Europe and afar head down to the sea capital of Bulgaria to spend their summer vacation by its sunny beaches. Although the city is well known to all neighbouring countries and often referred to by locals as the ''Jewel of the Black Sea'', it still remains a hidden, undiscovered gem for many.
Why visit Varna?
One thing that locals and visitors can certainly agree on is that the city has its own unique charm. In fact, it's far more than just a seaside town. Varna has this perfect balance between a cosmopolitan city and a quiet Riviera town. The climate during the warm months is mild and pleasant and the city is suitable for both young people looking for fun and for families with children.
Another great advantage of Varna (in comparison to other European cities) is that it's affordable and budget-friendly. Accommodation is relatively cheap if you book early (see for yourself via the Booking.com widget below), the food and drinks as well, and the city even has its own airport which is served by most low-fare airlines like WizzAir and RyanAir. 
Lively culture & night scene
Aside from amazing beaches, Varna can also offer its visitors a lively culture and night scene. The town is full of bars, cafes and some really incredible restaurants where you can taste the delicious local cuisine (which includes a lot of fresh fish and seafood). There are also quite a few pubs where you try local draft beer or bars with many unique signature cocktails. For the lovers of wine, Varna can offer an incredible selection of locally produced wines as well as others from around the country (Bulgaria is quite famous for its exceptional wines).
When it comes to the culture in Varna, things only get better. There are more than enough attractions and sightseeing locations to keep you both busy and entertained for days. The centre of the town is largely pedestrianized, which makes it convenient to get around on food and see many of the key sites without worrying about transportation.
Sightseeing and local attractions
Some of Varna's sightseeing highlights include the emblematic Sea Garden, which is an incredibly large and beautiful landscaped park, full of natural sights, museums and other attractions such as a zoo and a dolphinarium (the only one on the Balkans).
The Cathedral in the centre is also a spectacular site not to be missed, while at the Archaeological Museum, you can see the oldest gold treasure in the world! For the lovers of ancient architecture, The Roman Thermae will be an absolute treat. The Roman bath complex is one of the largest (and best preserved) Roman structures on the Balkans!
Still not convinced? We answer all your questions in this article >> Why You Should Visit Varna: The Sea Capital Of Bulgaria
2/ Setenil de las Bodegas (Andalusia), Spain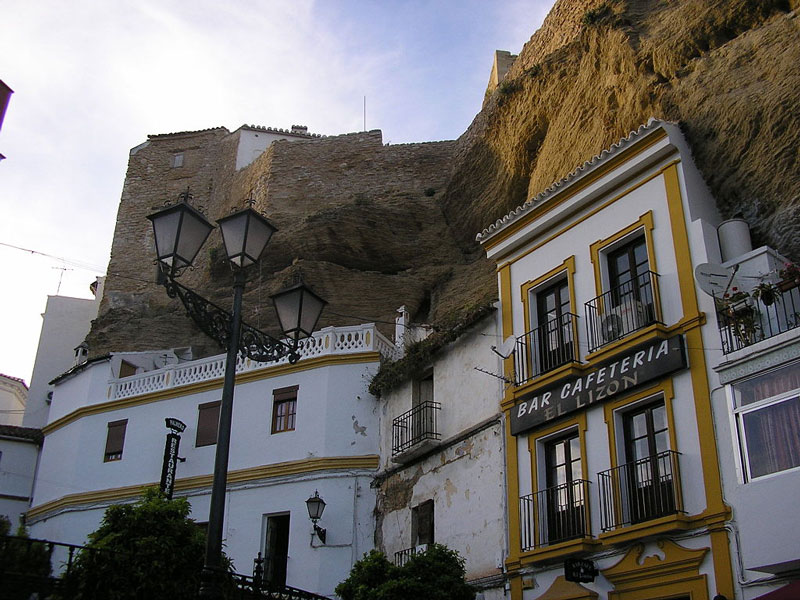 Andalusia is certainly one of the most beautiful regions in Spain. Setenil de las Bodegas is a town in southern Spain and a real treasure when it comes to beauty and spectacular sights.
The town is primarily known for its whitewashed houses built into the surrounding cliffs. The little white houses are indeed incredible and worth seeing! They are a result of the inhabitants' creativity who once decided to build their homes under the huge rock in order to avoid paying for new roofs. Today the small town has a population of roughly 3000 inhabitants.
Interesting facts:
The town's hilltop castle used to be an Arab fortress.
Setenil also has a reputation for its meat products, particularly chorizo sausage and cerdo (pork) from pigs bred in the surrounding hills. Sounds like a great chance to try some local delicacies!
3/ Cochem (Rhineland-Palatinate), Germany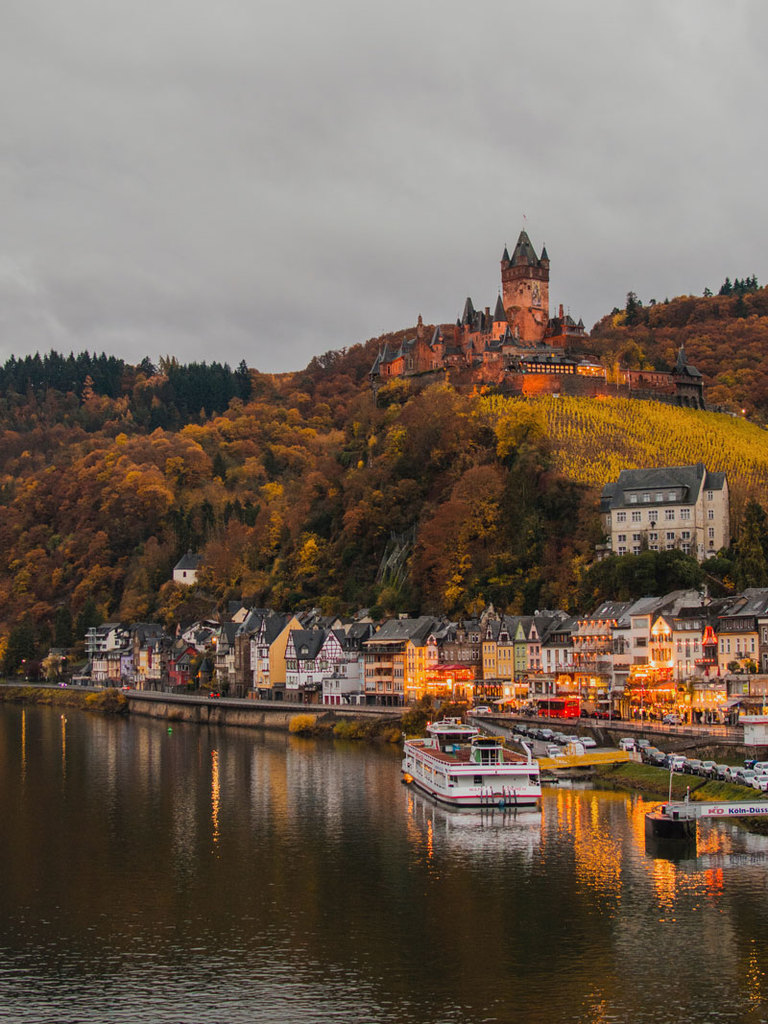 Cochem is the seat of, and the biggest town in the Cochem-Zell district in Rhineland-Palatinate, Germany. It has just over 5,000 inhabitants and it's just one of those underrated, hidden gems that simply has it all. The town is famous for its river, vineyards, beautiful scenery, medieval town centre, half-timbered houses, romantic alleyways and an incredible 1000-year-old castle!
What to see in Cochem:
The most compelling attraction is the romantic Cochem Castle (Reichsburg Cochem), located on an elevated hill. The impressive castle was built in 1051, however, it was destroyed along with most of the town back in 1689, when the troops of Louis XIV conquered the area.
Other places worth seeing include the town hall, the St. Martin church, and Balduinstor (a town gate). The nearby ruins of Winneburg castle are also worth a look. There is an elevated passenger ropeway to the Pinnerkreuz, from where one can contemplate the panorama on the Moselle.
Here's an article with the 15 Best Things to Do in Cochem we hope you'll enjoy reading!
4/ The Amalfi Coast, Italy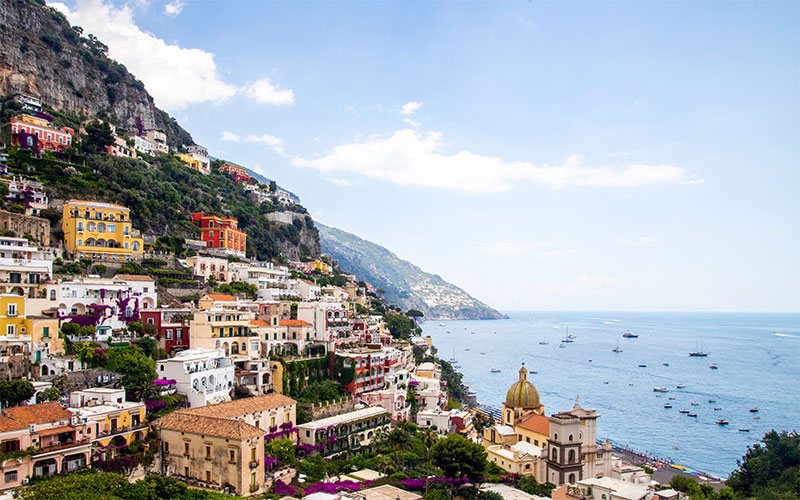 The Amalfi Coast is no doubt one of Italy's most memorable destinations. In 1997, the coast was listed as a UNESCO World Heritage Site. The only land route to the Amalfi Coast is the 40 kilometres long Strada Statale 163, which runs along the coastline from the town of Vietri sul Mare in the east to Positano in the west.
Positano is an incredibly beautiful cliffside village, and although it's relatively known as a popular honeymoon destination, it's still worth a visit, especially for those looking for a quiet, romantic getaway. What to do there? Here are some Things to do in Positano like a local!
Interesting facts:
The Amalfi Coast is known for its production of limoncello liqueur as the area is a known cultivator of lemons – sfusato amalfitano in Italian, which are grown in terraced gardens along the entire coast.
Amalfi is also a known maker of a hand-made thick paper which is called bambagina.
Other renowned local products are a particular kind of anchovies from Cetara, and the colourful handmade ceramics from Vietri.
5/ Bern – Switzerland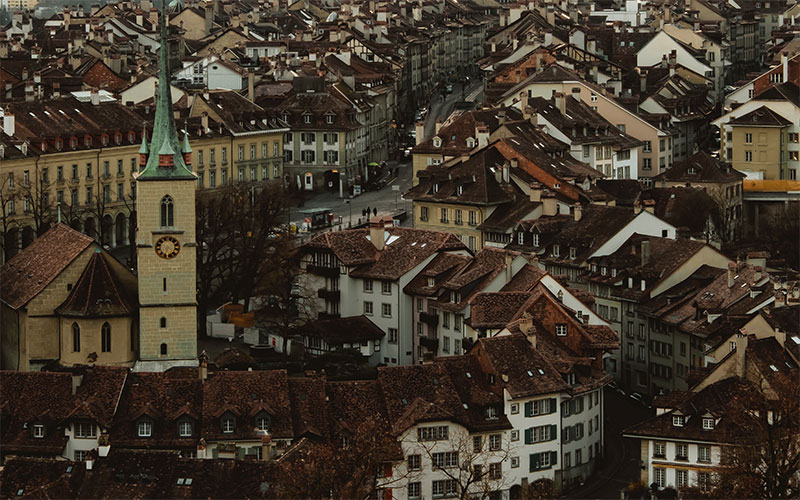 Switzerland's capital, Bern, is often overlooked on a European itinerary. However, this charming historic city has so much to offer to its visitors! Located in the Swiss middle land region, Bern is within easy reach of many of Switzerland's more popular destinations. You can literally spend days exploring places like the Old Town. In 1983, the historic old town in the centre of Bern became a UNESCO World Heritage Site. Here are the 15 Best Things to Do in Bern!
Interesting fact:
Bern was also Albert Einstein's home town for the first decade of the 20th century.
There are a lot more hidden gems to be added to this list, but these will definitely give you a good start. We'd be happy to hear your recommendations, too!