This Is Why You Should Visit Varna: The Sea Capital Of Bulgaria
Varna is a much-loved destination for Bulgarians and tourists alike. It's the perfect resort city that simply has it all. Beautiful long beaches, crystal clear waters, lively atmosphere and countless bars and restaurants with delicious local cuisine and drinks. But that's just the tip of the iceberg. So why visit Varna? 
The region of Varna is incredibly rich in natural resources – protected reserves, secluded wild beaches, waterfalls, lakes, hot thermal springs, mountains – the list goes on! The history of Varna will not disappoint either. Ancient burial sites, ruins from 4000 – 5000 BC and unique cave monasteries are just a small part of Varna's ancient heritage.
Here are 8 reasons why you should visit this amazing city!
1/ Varna is home to the Oldest Gold Treasure in the world
When workmen began digging a ditch in the town of Varna in 1972, they could have never imagined they would stumble on one of the most important gravesites in history. The Varna Necropolis contains artefacts dating back to 4000 BC and consists of about 2000 gold objects. The treasure has been shown in the USA in the exhibition "Thracian Riches: Treasures from Bulgaria" and in Japan on display as the "Oldest Gold in the World"!
The artefacts can be seen at the Archaeological Museum in Varna. You get free admission to the museum with Varna City Card!
Here's how to get there from the Tourist information centre >
2/ Amazing beaches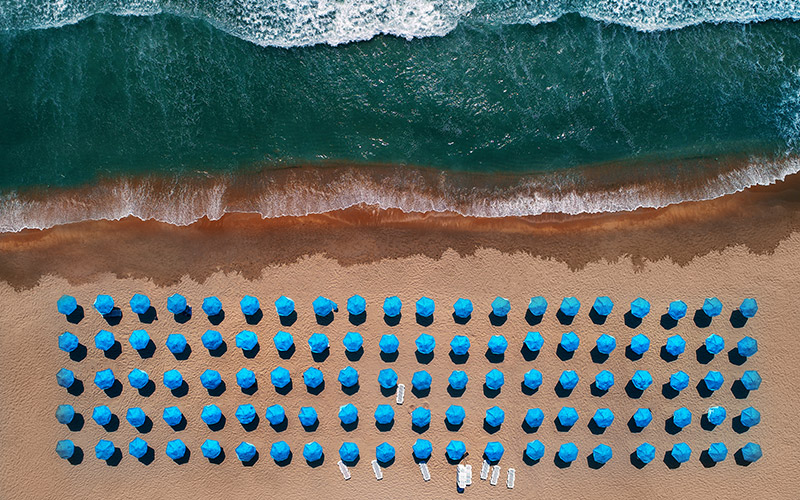 How often can you vacation on a wild beach, swim in crystal clear waters or walk through the thick forests of a protected natural reserve? Bolata Bay (Kavarna) is located 75 km from Varna. It's a refreshing change to be able to go to a beach that has not been turned into a "tourist trap". It's visited mostly by locals and since it's part of a reserve the water is incredibly clean. So if you want a clean beach, where you can relax all day in the sun without having to spend a lot of money, grab a towel and head down to the Bolata bay.
Here's how to get there from the Tourist information centre >
3/ Delicious traditional cuisine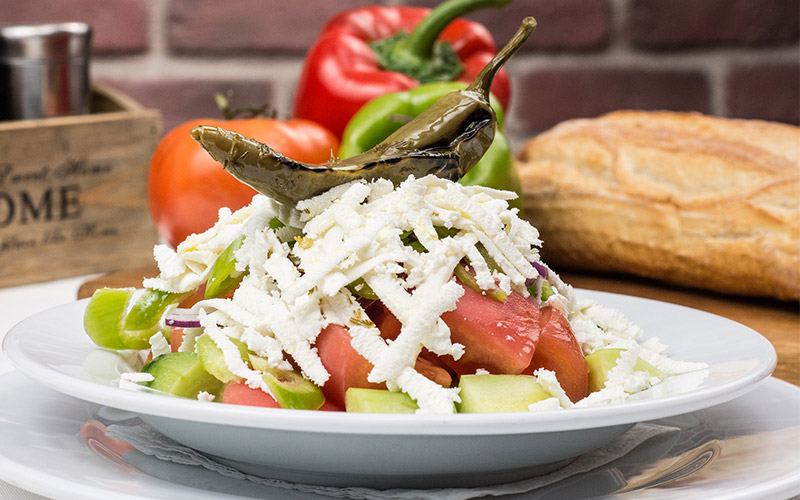 Why does Bulgarian food taste so amazing? Hint: unique recipes passed down from generation to generation for hundreds of years!
Taste traditional cuisine
Visit the restaurant Chuchura in Varna and get a taste of Bulgarian tradition inside a 150-year-old house restaurant. The tavern is located in the centre of Varna and it's the place locals love because of the genuine, traditional food.
Here's how to get there from the Tourist information centre >
If you need more ideas where to grab a bite, check out our Foodies' guide to Varna >>
4/ Unique traditions: National Folklore
Bulgarian people are the kind who like to share their traditions. They are very proud of their ancient heritage as well as their rich culture. One of those traditions is the National Folklore.
The International Folklore Festival in Varna is a great example of traditional Bulgarian dance and the International music festival "Varna Summer" represents Bulgarian (as well as international) music and performing arts.
5/ Thriving crafts scene
Bulgarians are also very proud of their crafts. If you want to know the secrets of Bulgarian traditional crafts visit The International Fair of Arts and Crafts in Varna (it happens every year in August). The best part? You can see the craftsmen in action!
6/ Affordable holiday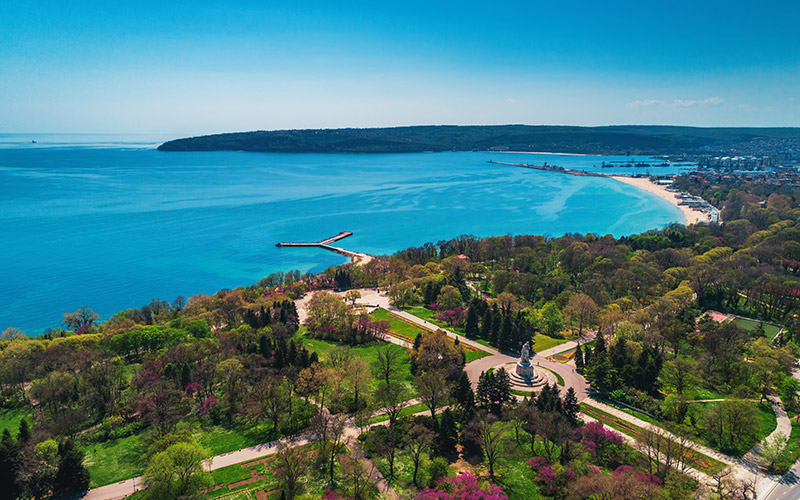 Good value for money. That's right, you can vacation in Varna and enjoy yourself even if you're on a budget. You can find a room in a hotel or a guest house for 20 lv a night or less (10 euro), with all the facilities and extras you could possibly need. You can search Booking.com for available accommodation via the widget below.
As for food, a traditional meal will cost you somewhere between 20-40 lv (drinks included) which is just around 20 euros. Cheap and delish!
7/ Amazing sightseeing experience
There are many incredible sights that you can visit in Varna. Here are a few you simply should not miss: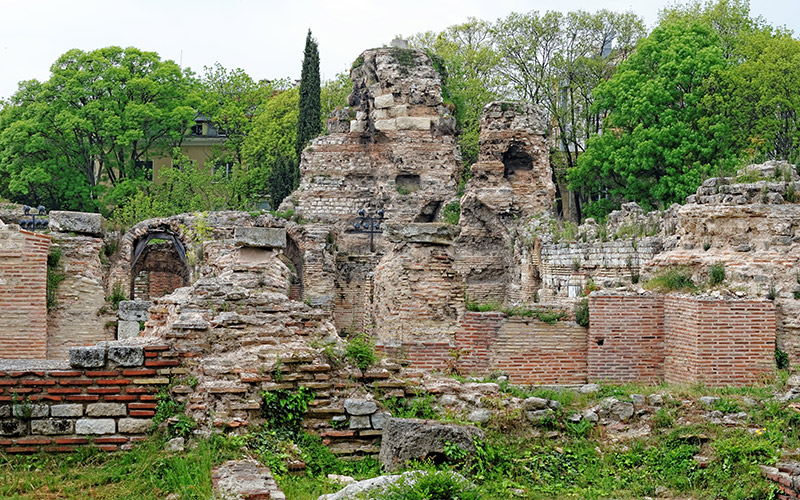 How often can you get the opportunity to wander amongst Roman ruins? The ancient Bath Complex once belonged to the Roman city of Odessus. It's one of the largest remaining Roman Bath ruins – 4th in Europe and 1st on the Balkans.
With Varna City Card you get free admission to the Roman Thermae!
You can still see remains of facilities such as changing rooms, a cold, warm and hot pool and an area for social and athletic functions. There was an impressive underfloor heating system of pipes (hypocaust) which is still visible.
Here's how to get there from the Tourist information centre >
The Sea Garden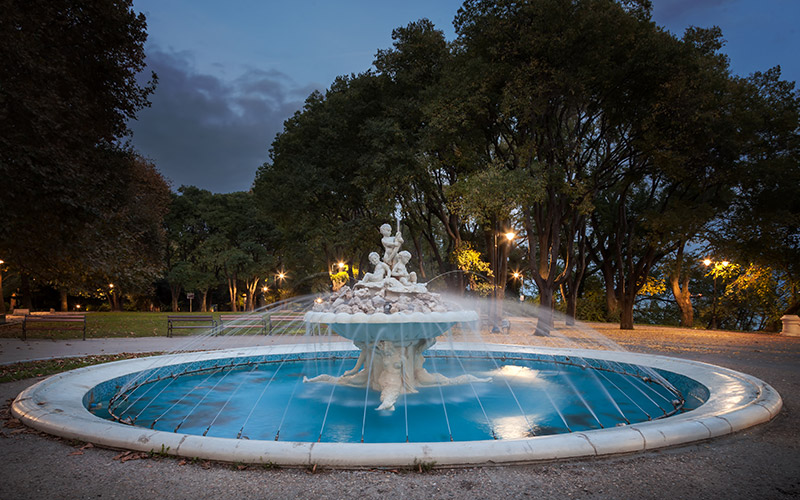 The Sea Garden in Varna is the largest landscaped park on the Balkans. In the summertime, it's a lively place, full of people and activities. This is where Varna's citizens come to relax, go on a walk with friends and family and to simply socialize and have fun.
The garden is located on the shore of the Black Sea with a very nice view and good bike lanes – many people come here to exercise. It also includes a lot of interesting landmarks like Varna Zoo, Museum of Natural Science, Festa Dolphinarium and the Naval Museum.
Here's how to get there from the Tourist information centre >
The Festa Dolphinarium
The Festa Dolphinarium in Varna is the only one of its kind on the Balkans. There are amazing Dolphin shows taking place there every day. You can watch trained dolphins perform many tricks and even throw balls at the crowd! The whole show is very entertaining and great fun for children and adults.
Check out their summer programme and buy tickets online to avoid queues and to get a discount. Ticket cost varies according to season (15-25 lv).
Here's how to get there from the Tourist information centre >
8/ Entertainment: the lively town atmosphere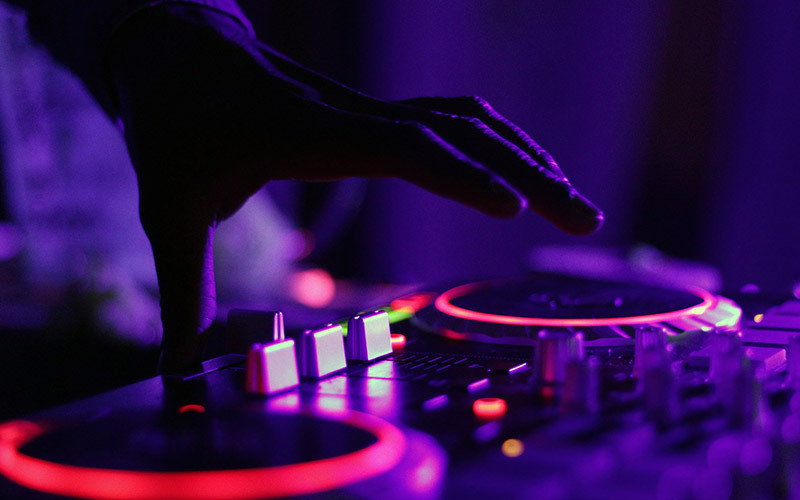 Bulgarian people are very sociable. They love to go out for a drink or coffee with friends and they are perfectly capable of just chilling on a beach and partying all at the same time.
Bar Cubo
If you want something cosy, with a nice atmosphere, cool people and funky music then Bar Cubo is just the place for you. Located near the sea, Bar Cubo is one of the most preferred places by the citizens and guests of Varna. You can sit on the sand while enjoying a cold drink and good music, plus the mojitos cost as little as 4 euros!
Here's how to get there from the Tourist information centre >
Horizont Club
Horizont Club is another popular spot that locals and tourists love to visit. The music is good (mostly house), there are parties there every weekend and the drinks are at a decent price. The club hosts local and international DJs. The lobby bar has a large garden terrace with sofas and canopies lit by candles.
Here's how to get there from the Tourist information centre >
You can find more ideas for a night out in Varna here >>
Now that you know why you should visit the beautiful city of Varna, all that's left to do is for you to start planning what will be a one truly unforgettable holiday!